Source: BBC News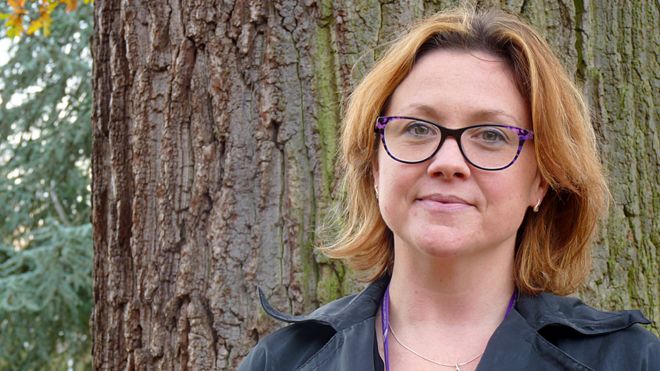 At the age of 12, Sarah Thomas found out that her father – who she'd never known – was a Roman Catholic priest. She then spent years trying to establish a relationship with him. It took a near-death experience for her to overcome the scars of his rejection.
Sarah Thomas was brought up by her mother in a housing association flat with a flower-filled balcony on an estate in south-east London. Although they were hard-up, Sarah remembers it as a happy childhood, punctuated by birthdays, Christmases and church on Sundays.
But as she grew older Sarah began to notice that her family was different. Everyone else she knew spent time with their fathers even if their parents were divorced, so why didn't she? She didn't even know who her father was.
Her mother eventually told Sarah that he was a university lecturer.