In one sample of a residential area called Qaiyara, near Mosul city, in about a third of fatal strikes Isis had been in close proximity to the civilians, but in half of the cases there had been no discernible Isis presence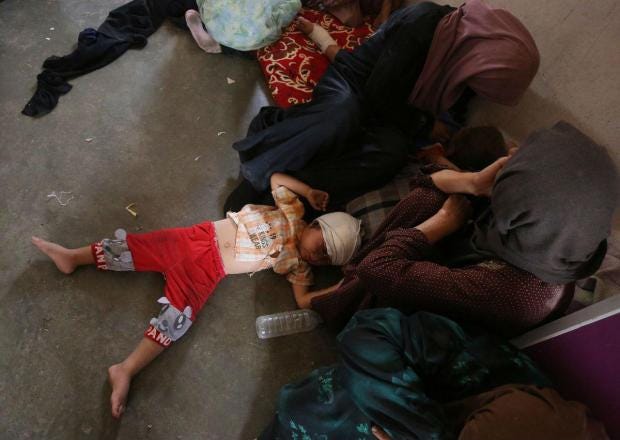 The final elimination of Isis in Iraq and Syria is close, but welcome though the defeat of these monstrous movements may be, it has only been achieved at the cost of great destruction and loss of life. This is the new face of war which governments try to conceal: a limited number of combat troops on the ground call in devastating air strikes from planes, missiles and drones, be they American or Russian, to clear the way for their advance.
Governments pretend that air wars today are very different from Vietnam half a century ago when towns were notoriously "destroyed in order to save them". These days air forces – be it the Americans in Iraq, the Russians in Syria or the Saudis in Yemen – say that this mass destruction no longer happens thanks to the greater accuracy of their weapons: using a single sniper, a room in a house can supposedly be hit without harming a family crouching in terror in the room next door.
The sale of vastly expensive high precision weapons to countries such as Saudi Arabia is even justified as a humanitarian measure aimed at reducing civilian casualties.
READ MORE HERE: