Source: BBC News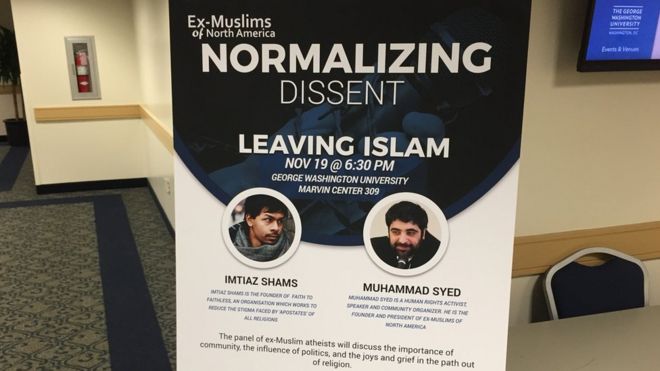 Muslims who leave the faith often face abuse and violence – but a grassroots group that's touring American colleges is trying to help.
Ten years ago, Muhammad Syed became an ex-Muslim.
Born in the US, he grew up in Pakistan believing "100 per cent" in Islam.
"You don't encounter doubt," he says. "Everyone around you believes it."
And then, in 2007, he realised something. He didn't believe at all.