?
Exclusive: Jabrah was shot in the head while she slept. Her crime? Growing up in Yemen, which is suffering in a vicious proxy war. Now, after gaining rare access to report from the heart of the country, The Independent can tell her story  
Eleven-year-old Jabrah Jaber Ali Shamla was asleep when the bullets started flying.
Now accustomed to the routine of waking her children to flee their village during Houthi rebel attacks, her mother went to shake her out of sleep.
The girl didn't respond. In the dark, she realised her daughter's pillow was wet with blood.
Jabrah was still breathing, but a bullet had passed through the mud brick wall of the house and penetrated her skull.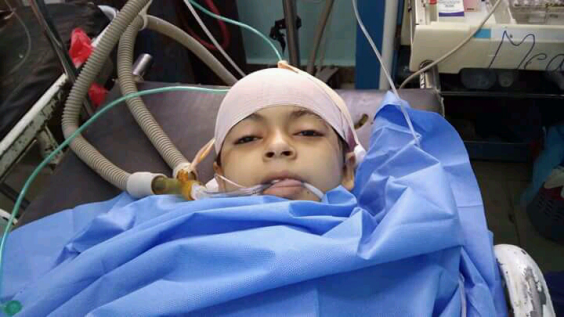 The family drove for five hours from their village, Mantaba, to get to the nearest medical facilities in Marib, the neighbouring province.
When they arrived, officials said Jabrah would not be admitted to one of Marib General Hospital's two ICUs until 2,000 rials (£6) in fees were paid for her treatment. They didn't have it.
By the time a local doctor stepped in with the money, it was too late. The little girl died later the same day.
MORE:   http://www.independent.co.uk/news/world/middle-east/yemen-forgotten-war-saudi-arabia-air-strikes-houthis-marib-province-uk-arms-sales-a8050141.html