DAILY SABAH
ISTANBUL
Published
November 10, 2017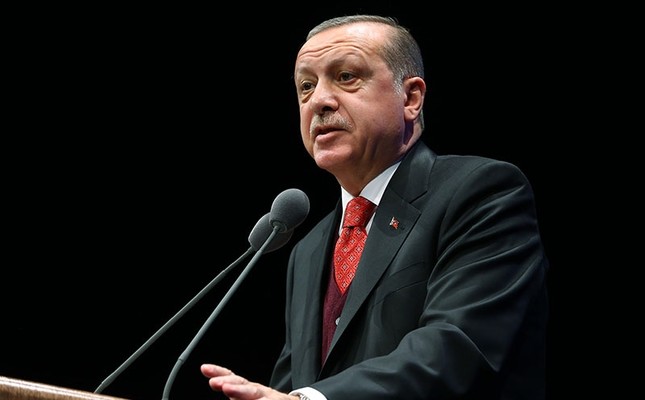 DHA Photo
President Recep Tayyip Erdoğan criticized discrimination against Muslim women in EU states on Friday, saying headscarves are gradually being banned with a public – personal space trick, in an attempt to bar Muslim women from entering social life.
Erdoğan's words came at a women's entrepreneurship event held for the Organization Islamic Cooperation's (OIC) Women's Advisory Council at the Presidential Palace complex in Ankara.
"Attempts to incarcerate Muslim women in their homes is spreading like a virus," Erdoğan said.
"Today, most EU countries actively restrict Muslim women from working and getting access to education. Those who are teaching us lessons on human rights are unfortunately applauding as the most basic human rights are being trampled in their countries," the President said.
Erdoğan also said Turkey has spent $30 billion on refugees from Syria and Iraq alone, whereas the EU has pledged to give 6 billion euros for the refugees, but gave only 800 million euros so far.
"As developed countries are searching for peace and comfort with strict security policies behind high walls, Turkey has embraced millions of people regardless of their ethnicity, religion, language and sect," he said
source:   https://www.dailysabah.com/diplomacy/2017/11/10/discrimination-against-muslim-women-in-eu-states-spreading-like-a-virus-erdogan-says