Source: The Guardian
North of England correspondent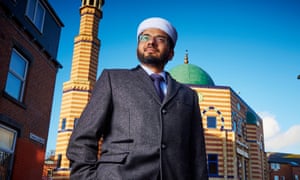 Britain's most senior Muslim clerics are to set up their first national council to issue progressive religious rulings that "embed Islam in a 21st-century British context".
Qari Asim, one of Britain's most prominent imams, said the central religious authority would promote an interpretation of Islam that was in line with British values.
Asim, the chief imam of Makkah mosque in Leeds, said the British Muslim community was crying out for an authoritative and credible voice that could speak out on issues as diverse as terrorism, obesity, organ donation and Islamophobia.
"People are proud and confident of their religious identity as well as their national identity, but at times they're not getting enough theological or doctrinal guidance on some of their daily issues," he said.