Source: The Guardian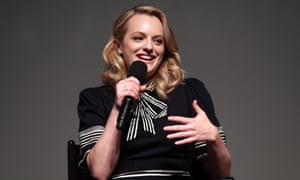 Elisabeth Moss has defended Scientology after a fan on her Instagram account drew parallels between the movement and Gilead, the dystopian homeland depicted in The Handmaid's Tale.
Moss was raised as a Scientologist but rarely talks about it in the media, saying recently the issue was "private, off limits".
However, the actor and producer was prompted to speak out after after a fan named as @moelybanks asked her if working on the hit drama had made her "think twice about Scientology".
"Both Gilead and Scientology both believe that all outside sources (aka news) are wrong or evil… it's just very interesting," @moelybanks wrote below an Instagram post about the second season of The Handmaid's Tale.