Source: BBC News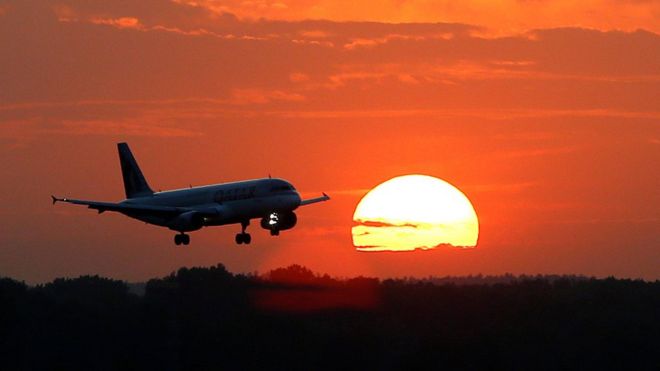 How comfortable would you feel getting on a pilotless plane?
That is the question millions of people may have to ask themselves in the future if they want to jet off on holiday around the world.
As we move closer to a world of driverless cars, which have already been on the road in some US cities and have also been tested in London, remotely controlled planes may be the next automated mode of transport.
Plane manufacturer Boeing plans to test them in 2018.
A survey by financial services firm UBS suggests that pilotless aircraft not be too popular, however, with 54% of the 8,000 people questioned saying they would be unlikely to take a pilotless flight. The older age groups were the most resistant with more than half of people aged 45 and above shunning the idea.
Only 17% of those questioned said they would board such a plane, with more young people willing to give them a try and the 25 to 34 age group the most likely to step on board.