Source: http://www.ydr.com/story/news/2017/07/16/thousands-muslims-gather-harrisburg/480074001/ | Joel Shannon , jshannon@ydr.com
---
//www.ydr.com/videos/embed/103720526/?fullsite=true
The sign hanging in the Pennsylvania Farm Show arena had a dark background and large, bold, white Arabic lettering.
Come a little closer, and you could read the English words beneath: "LOVE FOR ALL HATRED FOR NONE."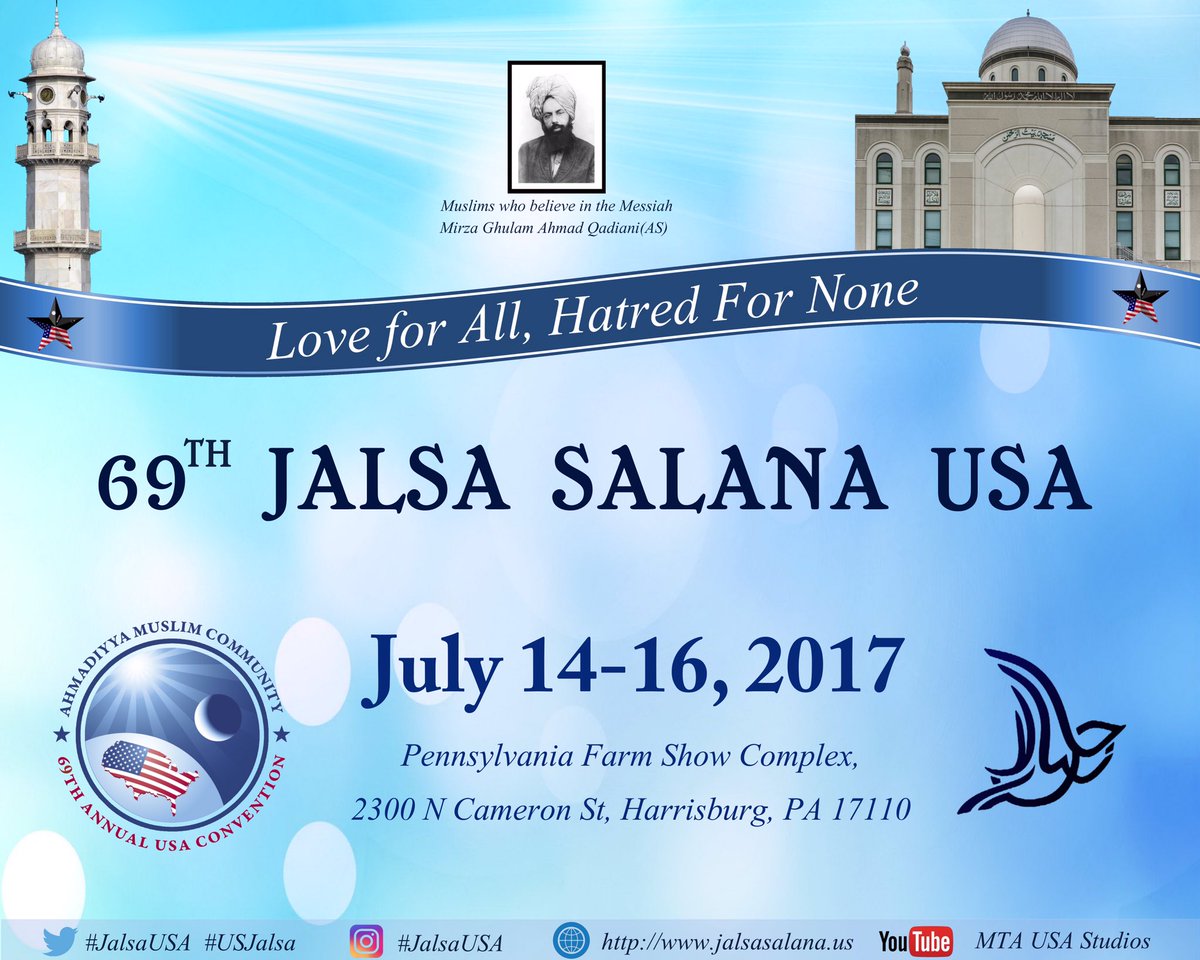 The arena where the sign was displayed hosted thousands of Muslim men, many sitting — shoes removed — on a carpet. Here, prayers are conducted at the 69th annual Jalsa Salana (Annual Convention) of Ahmadiyya Muslim Community USA.
…read more at source.
Categories: Ahmadi Muslim Women (Lajna Imaillah), Ahmadis, Ahmadiyyat: True Islam, America, Americas, Interfaith America, Islam in peace time, Islam: A Religion of Peace, islam: A Religion of Peace, Islamism, Jalsa, Jalsa Salana, Majlis Khuddamul Ahmadiyya, Muslim Television Ahmadiyya, Muslims for Peace, Peace, Peace, Peace and Love, Peace Conference, The Muslim Times, USA