Report challenges economic migrant myth, revealing that most of those making perilous sea crossing were forced from their homes by persecution and fear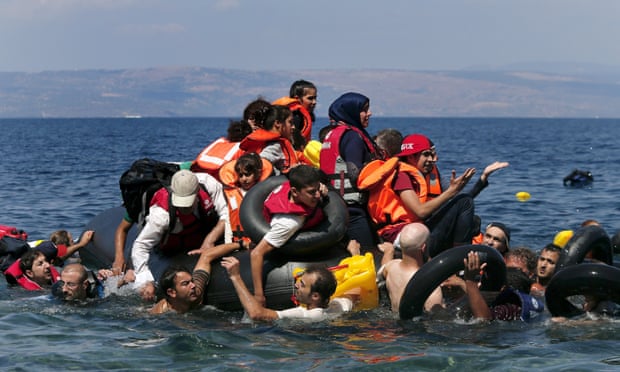 The vast majority of people arriving in Europe by sea are fleeing persecution, war and famine, while less than a fifth are economic migrants, a report published on Friday reveals.
More than 80% of an estimated 1,008,616 arrivals in 2015 came from refugee-producing countries including Syria, Afghanistan and Iraq, and a quarter of that number were children.
Researchers say the findings challenge the myth that migrants are coming to Europe for economic reasons.
The study is based on 750 questionnaires and more than 100 interviews carried out at reception centres in Greece, Italy and Malta. It highlights the abuse many have faced, with 17% experiencing forced labour. Half of those questioned had been arrested or detained during their journeys.
Professor Brad Blitz, who led a …
more:   https://amp.theguardian.com/global-development/2017/jul/07/war-and-violence-drive-majority-of-people-fleeing-to-europe-by-sea-not-economics