ASSOCIATED PRESS
ALBANY, N.Y.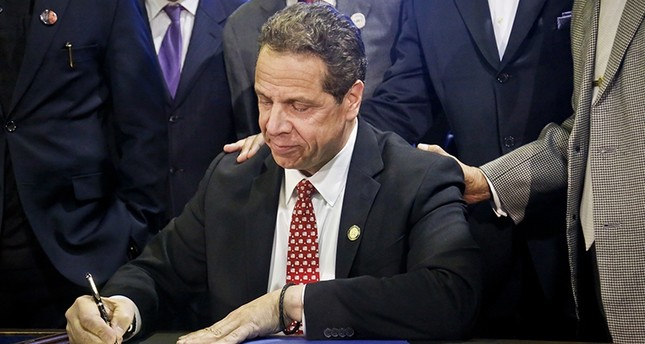 FILE – In this April 10, 2017, file photo, New York Gov. Andrew Cuomo signs new legislation for free state college tuition and juvenile justice reform, during a signing ceremony in New York (AP Photo)
New York state will use $1 million set aside in its new budget to establish a hate crimes task force.
Democratic Gov. Andrew Cuomo's office says the group will include members of the New York State Police working with the state Division of Human Rights as well as prosecutors and local school and law enforcement officials.
The task force will be charged with identifying and investigating hate crimes and discriminatory practices.
Cuomo has said the state has an obligation to protect its residents from crimes motivated by bias or bigotry.
Lawmakers passed the budget earlier this month
SOURCE:   https://www.dailysabah.com/americas/2017/04/16/new-york-state-to-set-aside-1m-to-fight-hate-crimes