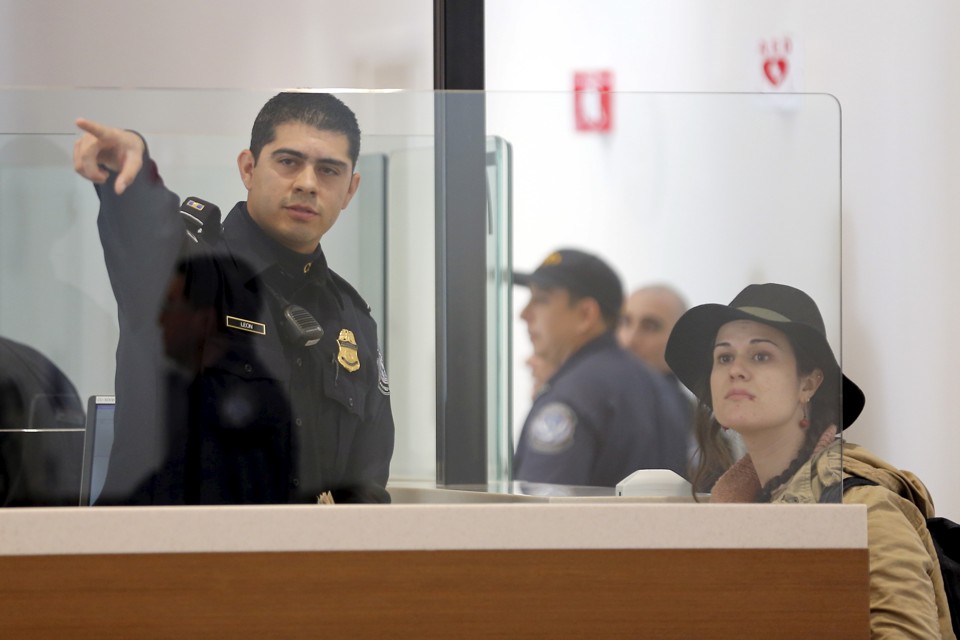 "What sites do you visit? And give us your passwords."
That's what U.S. Homeland Security Secretary John Kelly wants foreign visitors to hear before they're allowed to enter the United States. "If they don't want to give us that information, then they don't come," he said, while testifying in front of the House Homeland Security Committee on Tuesday.
The suggestion was met with horror among privacy advocates. "With that kind of access, they can not only see what you've publicly posted, but things you haven't posted yet, private messages, private lists, they can impersonate you, and even do these things on accident," wrote Joseph Lorenzo Hall, the chief technologist at the Center for Democracy and Technology, on his website. "This kind of access is profoundly invasive."
Kelly's proposal goes beyond most interpretations of the law—but that doesn't mean it's not already followed, occasionally and informally, by American border agents. And the U.S. isn't the only country with unclear standards for border searches.
… more …
Israel has a longer history of rifling through travelers' digital information at the border. In 2012, the Associated Press reported that visitors who were deemed suspicious were increasingly being asked to log into their email accounts and submit to keyword searches. The same year, a young American woman wrote about being detained at Israel's Ben Gurion airport and, after a long ordeal, being denied entry, based in part on emails and chat transcripts from an account she was forced to log into. "Not only do we Google you, we read your emails, too!" a border agent told her.

READ FULL ARTICLE HERE:   https://www.theatlantic.com/technology/archive/2017/02/give-us-your-passwords/516315/