DAILY SABAH WITH ANADOLU AGENCY
ISTANBUL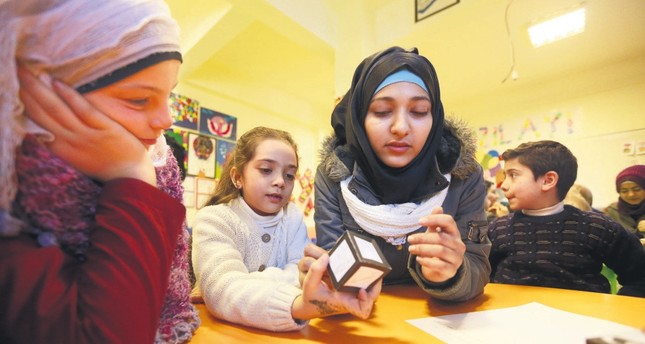 Bana Alabed (L), settled in Turkey she arrived from Aleppo with her family.
Bana Alabed, 7, a Syrian girl whose Twitter posts on life during wartime in Aleppo made her a phenomenon, pleaded to U.S. President Donald Trump to lift the ban on Syrians. Trump has stirred up a storm with his executive order to suspend refugee resettlement and ban the arrival of Syrian migrants coming to the United States.
Alabed, who took shelter in Turkey after she and her family were evacuated from war-torn Aleppo, sent a video message to Trump and spoke to reporters on the plight of Syrian refugees.
In a video she uploaded to her Twitter account on Wednesday, the girl said: "Mr. Trump, have you ever had no food and water for 24 hours? Just think of the refugees and the children of Syria." As she was meeting with fellow children from Syria at a community center in the Turkish capital Ankara, Alabed told reporters that Syrian children were not "terrorists" in reference to a statement by White House Press Secretary Sean Spicer who reportedly said assuming someone would not pose a threat because of their gender and age would be misguided and wrong.
Alabed said she was expecting the U.S. president to help Syrian children but felt sorry when she learned he banned Syrian children from being able to migrate to the U.S.
MORE:   http://www.dailysabah.com/turkey/2017/02/02/aleppos-twitter-girl-to-trump-syrian-kids-not-terrorists