ŞEYMA ERAZ – ELIF BINICI
ISTANBUL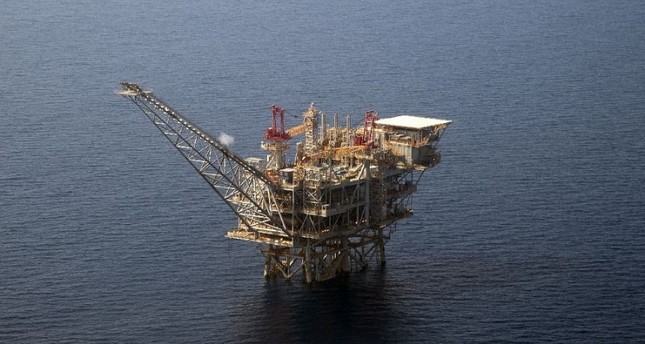 An Israeli natural gas drilling platform in the Mediterranean. The normalization of ties between Turkey and Israel proposes the transfer of Mediterranean gas to Europe through Turkey.
The ample amount of gas reserve in the Eastern Mediterranean provides an incentive to ensure a definite resolution to the protracted peace talks between Northern and Southern Cyprus
Located in the Eastern Mediterranean, Cyprus – the third largest and most populated island in the region – staged a prolonged political conflict over the 20th century, which has also extended to the present day. However, the recent series of negotiations that started at the beginning of this week in Geneva have increased the hopes of both politicians and the island's Turkish and Greek communities of the promise of a unified country. After decades of talks to ensure some kind of peace on the island and to create a unified Cyprus, what has happened this time that has instilled so much hope for the parties involved? Let us name it for you: the huge natural gas potential in the Mediterranean Sea.
Experts believe this new opportunity in the region, which requires the two communities to act together to benefit from it, might actually create huge economic benefits and make peace a reality. Currently, the island is divided into two states: Northern Cyprus, ruled by Turks, and Southern Cyprus, which is known as the Republic of Cyprus and is the recognized state in the international arena. Since 1974 when the Republic of Turkey launched a military offensive in an attempt to support Turkish people residing on the island and living in conflict between 1960 and 1974, there have been a couple of attempts to resolve the conflict.
The referendum of April 2004, which was brokered by then U.N. Secretary General Kofi Annan, resulted in the overwhelmingly 75.83 percent "No" vote from the Greek Cypriots community for unification. Since the 2004 referendum results, the peace talks have continued at intervals until today, yet no clear result in favor of the two sides of the island has been secured.
more:   http://www.dailysabah.com/energy/2017/01/11/mediterranean-gas-might-bring-resolution-to-never-ending-peace-talks-in-cyprus