'Neither the UK homeland nor a deployed force could be protected from a concerted Russian air effort,' says retired general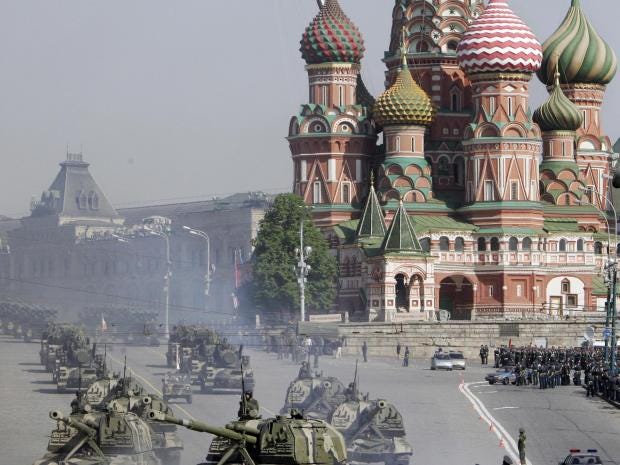 The United Kingdom's armed forces have "withered" and would not be able to defend the country against an invasion by Russia or another major military power, the former head of the Joint Forces Command has warned Defence Secretary Michael Fallon.
General Sir Richard Barrons described how Whitehall's preoccupation with "skinning" budgets has created "profoundly difficult" logistical challenges.
He claimed in a memo sent to the Defence Secretary Sir Richard said the UK no longer has the capability to fight conventional wars because it has been too reliant on its allies, such as the United States, in the past.
The warning comes despite the Government's decision to increase defence spending by nearly £5 billion by 2020/21 and to meet Nato's target to spend 2 per cent of GDP on defence for the rest of the decade.
In the memo – sent before retired in April as head of Joint Forces Command and obtained by the Financial Times – Sir Richard concludes: "Neither the UK homeland nor a deployed force could be protected from a concerted Russian air effort."
"There is a sense that modern conflict is ordained to be only as small and as short terms as we want to afford – and that is absurd," he remarked.
His comments will concern Britain's Nato allies, with a US army general suggesting back in June that Russia has the military power to overwhelm eastern Europe
Among the weaknesses within the UK's armed forces, Sir Richard highlighted how RAF planes and Navy ships are frequently deployed with insufficient ammunition because they are overly dependent on US support.
Sir Richard, who retired as a four-star general, noted: "Capability that is foundational to all major armed forces has been withered by design."
"Counter-terrorism is the limit of up-to-date plans and preparations to secure our airspace, waters and territory… There is no top-to-bottom command and control mechanism, preparation or training in place [to defend UK territory]… let alone do so with Nato," he wrote.
Sir Richard suggested the lamentable state of Britain's armed forces is a result of poor budgeting: "We operate platforms that we cannot afford to use fully."
He highlighted the Navy's use of new aircraft carriers that "we cannot afford to use fully, damage or lose."
Britain's Air Force is also an area of particular concern: "It is not necessary to shoot down all the UK's Joint Strike Fighters, only to know how to murder in their best the 40 or so people who can fly them," Sir Richard wrote.
Major General Tim Cross, who served in the Army for nearly 40 years, rejected suggestions Sir Richard's comments were a case of "sour grapes" because he was overlooked for promotion.
Maj Gen Cross said such assumptions were "unfair and wrong", and that Sir Richard was an "extremely capable operator".
"Like all commanders, and I did this myself when I handed over command of my division, what Richard has done is produce what we call a haul down report," he told BBC Radio 4's Today programme.
"A haul down report is a state of the nation, it's a final shot to say to the system – in this case the Secretary of State because Richard was a four-star general – 'this is my command, this is what it looks like, these are my concerns', and he's laid those out.
"He's speaking truth into power and it's a normal thing to be doing."
Despite Sir Richard's comments, a Ministry of Defence spokesman said its most recent defence review "was backed by all of the service chiefs."
Although the latest Strategic Defence and Security Review increased the armed forces' budget, many believe it is still insufficient.
The UK's Air Force is due to introduce 48 F35 Joint Strike Fighters, the most expensive and advanced combat aircraft in operation. The small number of planes, however, means only six aircraft will be operated at a time.
SOURCE:   https://wordpress.com/post/themuslimtimes.info/241183