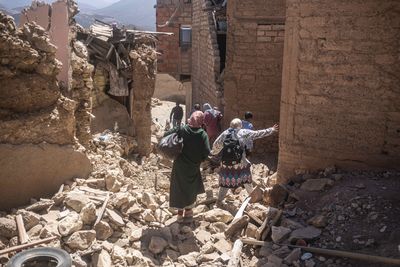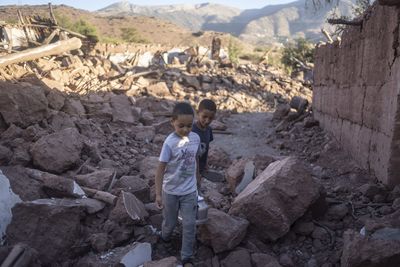 1 of 22Attribution: AP
By 9NEWS, CNN, Associated PressSeptember 10, 2023 – 9:42AM
Rescuers were digging through rubble in remote mountainous areas of Morocco on Saturday in a desperate bid to find survivors after more than 2000 people were killed in the deadliest earthquake to strike the country in decades.
Residents flee their homes after an earthquake in Moulay Brahim village, near the epicentre of the Morocco earthquake, outside Marrakech.
The USGS said Friday night's quake was unusually strong for that part of Morocco.
"Earthquakes of this size in the region are uncommon, but not unexpected. Since 1900, there have been no earthquakes M6 (magnitude 6) and larger within 500 km of this earthquake, and only 9 M5 (magnitude 5) and larger earthquakes," USGS said.
source Morocco earthquake update: Desperate search for survivors of Morocco's devastating earthquake (9news.com.au)