Source: CNN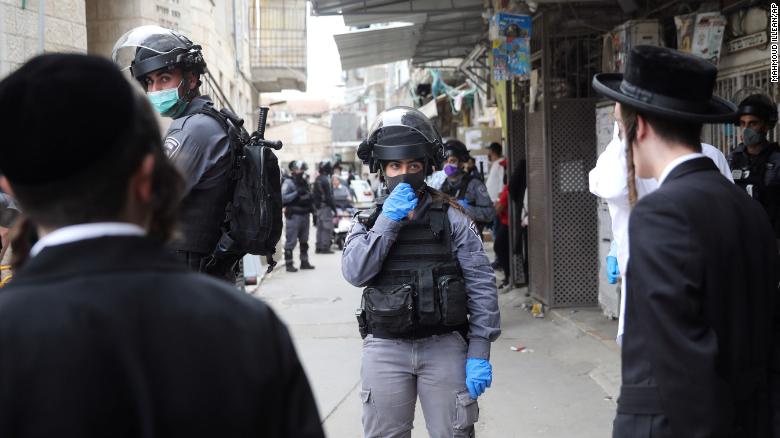 The mourners gathered by the hundreds, packed tightly on to the evening streets of Bnei Brak. There was no social distancing — no two meters between them — as they made their way down the roads of this ultra-Orthodox town near Tel Aviv for the Saturday night funeral of Rabbi Tzvi Shenkar.
Despite a police presence, the crowd mingled freely, apparently unconcerned about the government restrictions on large gatherings, or the reason behind them.
As
Israel
has battled the
spread of coronavirus
, the government has imposed increasingly tighter restrictions on the public in an attempt to slow the rate of infection. As of Tuesday morning, Israel had 4,831 confirmed cases of coronavirus and 17 deaths as a result of the disease.
Though police say the majority of the public has heeded the instructions, the seriousness of the situation seems yet to have fully penetrated the ultra-Orthodox community.
More than a week earlier, an ultra-Orthodox wedding in Bet Shemesh near Jerusalem drew a crowd of 150, police said, in violation of government restrictions which limited weddings to ten people. One of those in attendance was supposed to be in quarantine, police said. He was one of three people arrested for endangering public health.