The scope for an accidental proxy war breaking out is apparent. But the stakes being so high, there is probably more chance that the superpowers will restrain rather than egg on their regional clients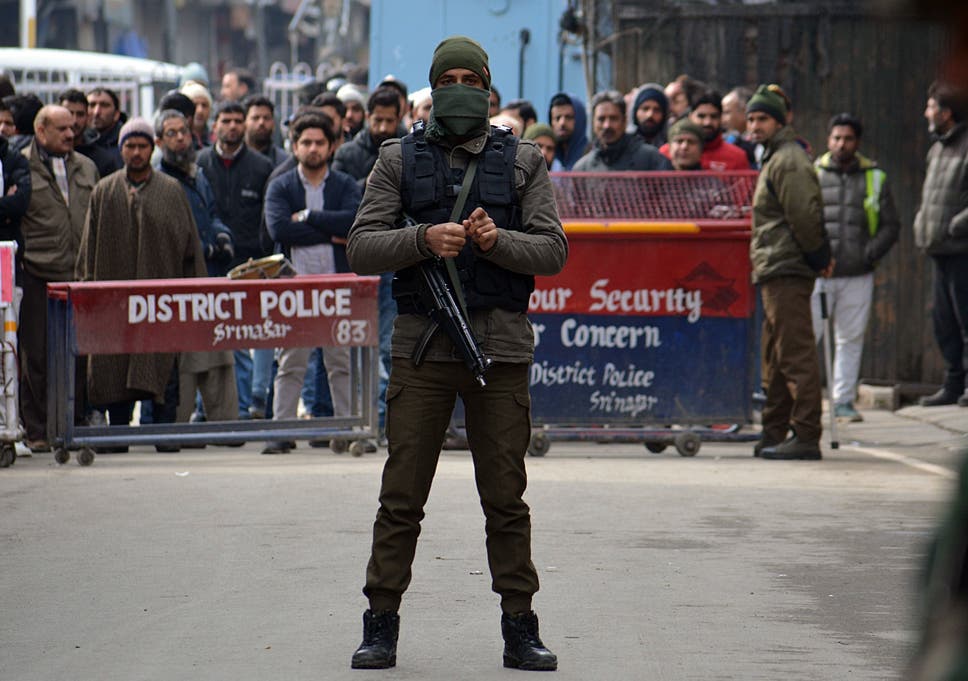 When a car bomb killed 46 Indian paramilitary police in Kashmir a fortnight ago, the Indian prime minister, Narendra Modi, promised a "jaw-breaking response".
He was as good as his word, and it has now been delivered, breaking plenty of bones. India claims to have killed "a very large number" of Islamist militants in a training camp in the Pakistan-ruled part of Kashmir, a territory that has been disputed since the British left the subcontinent in 1947. The group, Jaish-e-Mohammed (JeM) claimed responsibility for the attack on the Indian troops, and have now found themselves losing some of their own. It marks the first aerial bombing in the region since the Indo-Pakistan war of 1971. It may not be the last of the violence in this region, newly agitated by a rise in Islamist activity, which has overlain ancient religious, national jealousies and superpower rivalries. It marks a new front in the war on terror.
The danger of escalation is obvious, and Pakistan has said it has scrambled fighter planes in response to the Indian attack. If the Indians choose not to make further bombing raids – and they have no immediate justification – or take other direct military action against the insurgents, then the tensions may subside, for now. If not, then a gradual slide into low-level warfare seems inevitable. Even that might not develop into an escalation, but, as ever in the relationship between India and Pakistan, there are other agendas at work, with China, Russia and America all interested parties in the scramble for regional influence. The Islamic Republic of Pakistan has historically been close to the US and, more recently, China; the Hindu/nationalistic India was always inclined towards friendship with Russia, and once fought a brief border war with China.
Like the Middle East, then, the scope for an accidental proxy war breaking out is apparent. However, volatile as the situation is, it is not a perfect parallel, and that should give the world some cause for hope.
more:
https://www.independent.co.uk/voices/editorials/india-pakistan-kashmir-modi-jaish-e-mohammed-a8798221.html