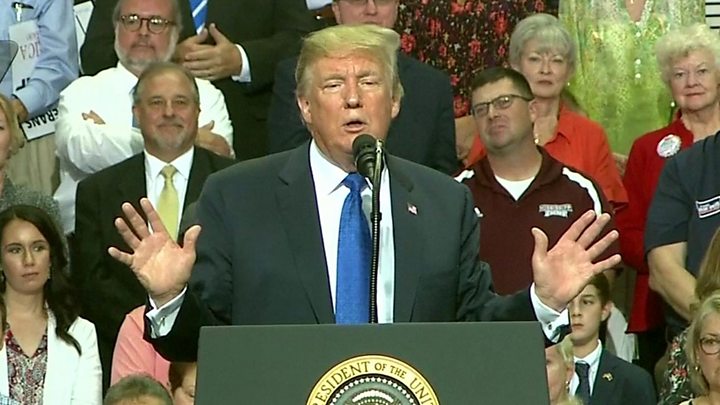 President Donald Trump has mocked the testimony of Christine Blasey Ford against his Supreme Court nominee Brett Kavanaugh at a rally in Mississippi.
"What neighbourhood was it in? I don't know," Mr Trump said. "But I had one beer. That's the only thing I remember. And a man's life is in tatters."
Days earlier he had said Prof Ford was a "credible" and "compelling" witness.
Prof Ford told a Senate committee that Mr Kavanaugh assaulted her as a teenager, an allegation he denies.
Mr Trump ordered the FBI to examine the claims following the Senate testimony.
source and more: