Source: The Guardian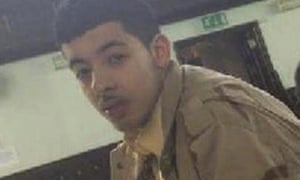 Police in Manchester are investigating claims that an imam at a British mosque attended by the arena bomber delivered a sermon advocating armed jihad six months before the attack.
Greater Manchester police (GMP) said they had been passed footage from the BBC purporting to show an imam at Didsbury mosque praising mujahideen fighting abroad – a term commonly used for Islamist guerrilla fighters.
Mustafa Graf was recorded in the south Manchester mosque in December 2016 praying for "victory" for "our brothers and sisters right now in Aleppo and Syria and Iraq", the BBC reported. The imam also seemed to suggest that those who stayed in the UK did nothing to support their Muslim comrades in the Middle East.