Source: CNN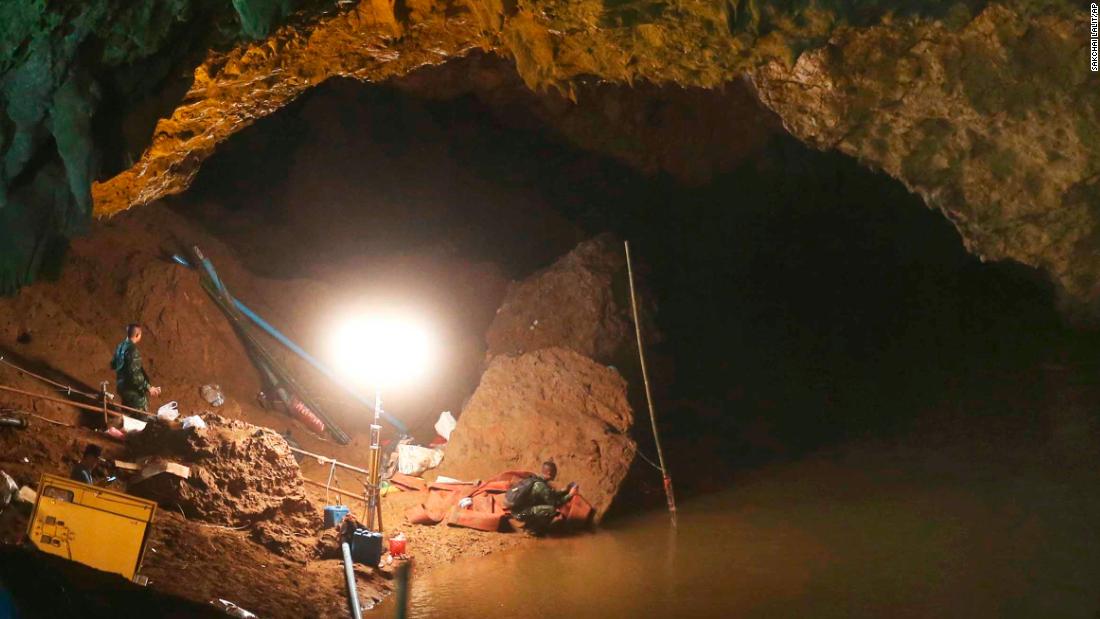 In the vigils that have grown with every day of fruitless searches, families and friends have prayed, made offerings, and held fast to the possibility of signs of life. Some, enduring the torture of such a long, silent wait, have collapsed in the mud with exhaustion, and been sent to hospital.
"I feel I have just lost my heart when I found his bag, mobile phone and his shoes," said Prajak Sutham's father Sudsakorn. "But all I can do is wait."
The boys are close to each other and their coach, said Noppadon Kanthawong, one parent whose son plays on the team, but who'd decided to skip Saturday's cave trip.
"He would be there at the field waiting for the kids to show up after school," he told CNN. "It's a great way to keep healthy, away from screens, and have friends. I can tell that they are very close to each other," Noppadon said.
Noppadon and his son huddled with other teammates at the entrance to the cave, waiting for any word on the rest of the Wild Boars team.