Source: The Guardian
BY Mark Townsend and Alastair Thomas
Leading consultant says new approach needed to end disputes between parents and hospitals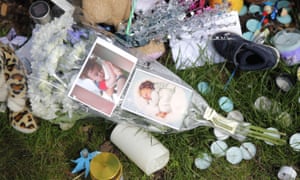 A leading expert in medical ethics has called for new mediation panels to prevent the "entrenched disagreements" that surrounded the treatment of Alfie Evans, the 23-month-old boy who died yesterday, almost a week after his life support was withdrawn.
Dominic Wilkinson, professor of medical ethics at the University of Oxford and a neonatal consultant, said that independent mediators could help people such as Alfie's parents, Thomas Evans and Kate James, who repeatedly clashed with doctors over their child's treatment for a degenerative brain disease, culminating in a protracted high court battle.
The call for a fresh approach came amid an outpouring of grief from well-wishers, including Pope Francis, with more than 1,000 people gathering near Alder Hey children's hospital in Liverpool to mourn Alfie's death early yesterday morning.