Source: The Atlantic
Low-caste Indians are leaving Hinduism en masse—partly to stick it to their prime minister.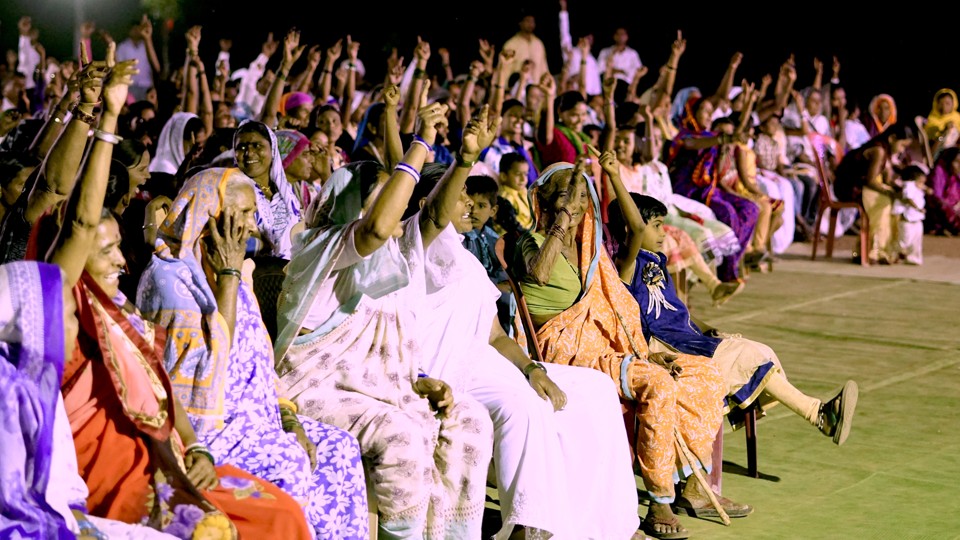 SHIRASGAON, India—More than 500 low-caste Hindus filled the Veera Maidan, an open field at the edge of a dusty Maharashtra village, on a recent Sunday night. Neighbors openly gawked from porches as the throngs of people filed in, many dressed in symbolic white saris and kurtas. Under floodlights, they chanted: "I shall have no faith in Rama and Krishna who are believed to be incarnations of God nor shall I worship them. … I do not and shall not believe that Lord Buddha was the incarnation of Vishnu. … I shall hereafter lead my life according to the principles and teachings of the Buddha." Instantly, there were 500 new Buddhists in India.
The converts had been Dalits, those from India's lowest Hindu castes, formerly known as "untouchables." They joined Ambedkarite Buddhism, a movement founded a half-century ago by Bhimrao Ramji Ambedkar, a Columbia University-educated lawyer who drafted India's constitution. Ambedkar was born a Dalit, and he saw the Buddha as a radical social reformer who created an outlet from the rigid Hindu caste system. Today, as inter-caste tensions rise under Prime Minister Narendra Modi, whose party is affiliated with right-wing Hindu nationalists, low-caste Indians are continuing to find the appeal in Ambedkar's message.