Police in Indonesia make arrests as Guardian investigation reveals fake Twitter accounts and violent propaganda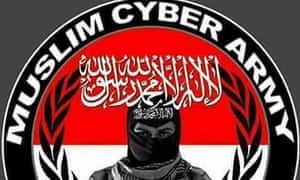 Police in Indonesia believe they have uncovered a clandestine fake news operation designed to corrupt the political process and destabilise the government.
In a string of arrests across the archipelago in recent weeks, authorities have revealed the inner workings of a self-proclaimed cyber-jihadist network known as the Muslim Cyber Army (MCA).
The network is accused of spreading fake news and hate speech to inflame religious and ethnic schisms; fan paranoia around gay men and lesbians, alleged communists and Chinese people; and spread defamatory content to undermine the president.
Police say the network was orchestrated through a central Whatsapp group called the Family MCA.
One wing was tasked with stockpiling divisive content to disseminate, while a separate "sniper" team was employed to hack accounts and spread computer viruses on the electronic devices of their opponents.
The arrest of 14 individuals is the second such syndicate police have busted in the last year – deepening fears around Indonesia's vulnerability to the pernicious spread of fake news.
False accounts and lies
In the world's largest Muslim-majority nation, among the top five biggest users of Facebook and Twitter globally, some say it is unsurprising that rising religiosity and racial division is playing out viciously online.
It is in this environment that the Muslim Cyber Army was born and has since thrived, in a digital ecosystem flush with bots, fake accounts and lies.
A Guardian investigation conducted over several months uncovered one coordinated cluster of the Muslim Cyber Army on Twitter. ting equipped for 2019."
MORE:   https://www.theguardian.com/world/2018/mar/13/muslim-cyber-army-a-fake-news-operation-designed-to-bring-down-indonesias-leader