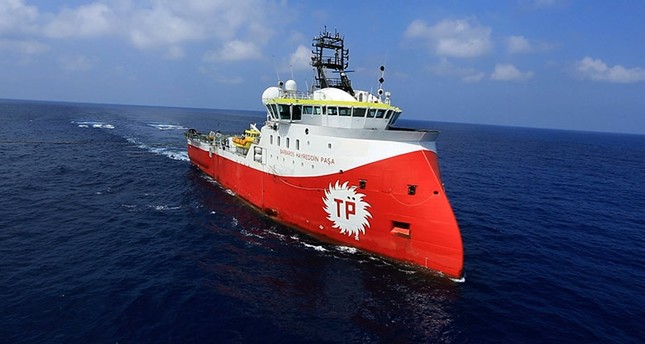 Turkey's seismic research in the Mediterranean Sea has resulted in the discovery of a natural gas field located between southern Turkey and the northern coast of Cyprus, a Greek Cypriot daily claimed Monday.
According to the report of Phileleftheros, the natural gas field was discovered under the seabed between Turkey's southern Gulf of İskenderun and the Karpaz peninsula of the Turkish Republic of Northern Cyprus (TRNC), the northeastern-most part of the island.
The Barbaros Hayrettin Paşa (formerly Polarcus) seismic survey vessel produced detailed maps of the area. A newly-acquired drilling vessel of the Turkish Petroleum Corporation (TPAO), Deep Sea Metro II, will arrive in the area in the first months of 2018, the report said.
Following the end of the purchasing process, the ship, which has an advanced drilling bit able to operate in high seas, will be brought to Turkey and renamed, it added.
As previously reported, the seismic vessel embarked into Turkish waters on April 21 to survey the eastern Mediterranean for oil and gas resources. Explorations are being conducted in the scope of the "assertive course of explorative and sounding operations."
In June, Turkey's Energy and Natural Resources Minister Berat Albayrak announced that Turkey will drill its first well in the Mediterranean by the end of the third or fourth quarter of this year.
SOURCE:   https://www.dailysabah.com/energy/2017/10/30/turkey-hits-natural-gas-field-in-scans-off-cyprus-coast-greek-cypriot-daily-claims