COMPILED FROM WIRE SERVICES
ISTANBUL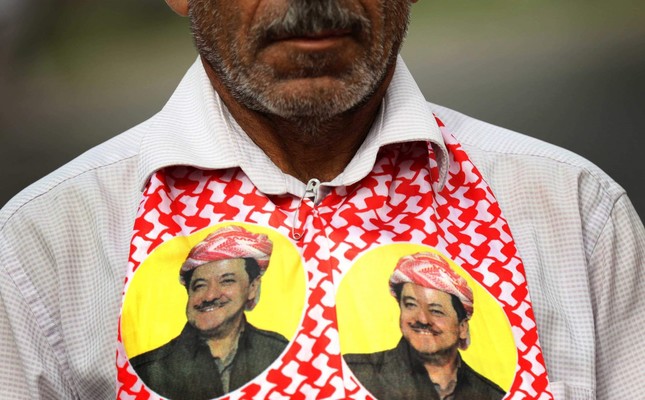 AFP Photo
The United States commended former the Kurdistan Regional Government (KRG) leader Massud Barzani's decision to step down on Monday, pledging to work closely with his nephew and prime minister Nechirvan Barzani.
"Barzani is a historic figure and courageous leader of his people, most recently in our common fight to destroy ISIS," State Department spokeswoman Heather Nauert said, a day after Barzani's resignation.
"This decision represents an act of statesmanship during a difficult period."
A separate statement released by the State Department said: "We call on all Kurdish parties to support the KRG as it works to resolve pending issues over the remainder of its term and prepare for elections in 2018," urging Iraq and the KRG "to work urgently to resolve pending issues under the Iraqi constitution.
Following last month's independence referendum, Iraqi forces launched an offensive to retake areas contested between the Iraqi central government and the KRG and gained control over them without much resistance.
The defeat triggered an intra-regional conflict, and while the opposition lambasted the Barzani government for acting fecklessly by ignoring the warnings of an overwhelming majority of countries not to hold the controversial referendum, the opposition has been heavily criticized by the government for treason due to the retreat of peshmerga fighters loyal to the PUK from contested areas without putting up resistance, as a result of alleged negotiations with some countries in the region, particularly Iran
SOURCE:   https://www.dailysabah.com/mideast/2017/10/30/us-commends-barzanis-decision-to-step-down-as-krg-president