Source: The Conversation
Last week, from Oct. 6 to 9, the National Mall in Washington, D.C. was filled with tents, worship music and prayer for the "Awaken the Dawn"rally. The purpose of the event, according to organizer Lou Engle, was to "gather around Jesus," to pray for the nation and its government. It ended with a day of prayer by Christian women.
This wasn't the first such event. On April 9, 2016, at the Los Angeles Memorial Coliseum, tens of thousands of people gathered to pray for the supernatural transformation of America.
Five years earlier, in August of 2011, more than 30,000 people cheered wildly as the then U.S. presidential candidate and Texas Governor Rick Perry – now secretary of energy in the Trump administration – came to the center stage at "The Response: A Call to Prayer for a Nation in Crisis"at Reliant Stadium in Houston.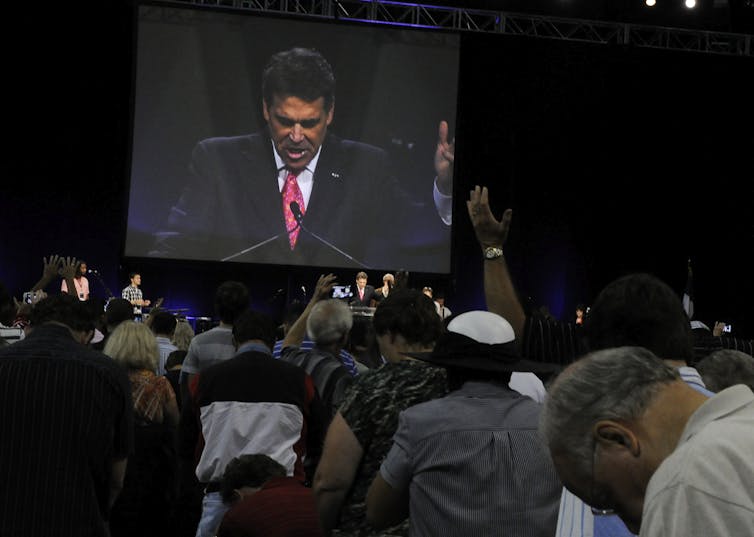 These three events and the leaders who organized them are central players in a movement that we call "Independent Network Charismatic," or INC, Christianity in our recently released book, "The Rise of Network Christianity."