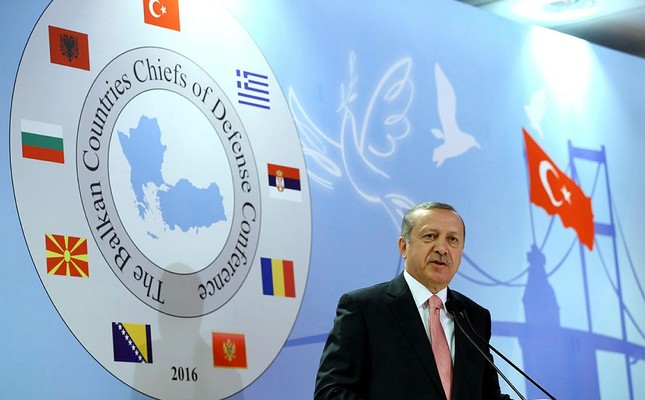 Turkey's development projects, soft power activities and growing economic operations in the Balkans, especially over the past 15 years, have sounded alarm bells in some European capitals as Turkish influence has led to one-sided verbal skirmishes from time to time.
Ankara has sought ways to implement a multi-dimensional and global foreign policy for years, and the Balkans have been dominating the Turkish government's agenda.
Striving to introduce "the new Turkey" to Balkan countries while not entirely cutting off the historic relationship stemming from the times when the Ottoman Empire ruled the region for more than 500 years, Ankara has turned the tide, some experts argue.
"Turkey has upped its frequency of appearance in the Balkans by using soft-power instruments more effectively since the beginning of the 2000s, which led to a positive shift in the perception of Turkey," Mehmet Uğur Ekinci, an expert on the Balkans, said in his report for the Political, Economic and Social Research Foundation (SETA).
That being said, Ekinci believes that there is still a considerable amount of distrust and animosity toward the country, which is spearheaded by extremist groups due to historic events.
Nedim Emin, an expert on the Balkans and a Ph.D. candidate at Sakarya University, agrees. Pointing to Turkey's activities in the Balkans since the start of the 21st century, Emin said, "In this period, a higher level of self-confidence and dynamism, especially the diversification of public institutions, including new diplomatic missions, made a significant contribution to Turkey's presence and appearance in the region."
Turkey's growing economy has helped Ankara exert influence in the Balkans. As the Turkish economy grew at an overwhelming pace of around 5 percent since the Justice and Development Party (AK Party) gripped power in 2002, trade ties with Balkan countries increased correspondingly.
READ MORE HERE:    https://www.dailysabah.com/diplomacy/2017/09/01/turkish-clout-in-balkans-creates-jitters-in-some-european-capitals