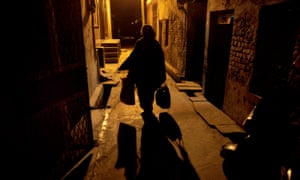 "Knock twice, not three times. If someone banged your door hard, wouldn't you get cross?" asks Preeti, a woman in her early twenties with a bachelor's degree in political science – which may come in useful when preparing the group of women she now instructs on the art of being a superior maid. "Madam gets cross too. Knock on the door lightly like this, and ask for permission to come in."
Suddenly there is a loud bang on the door, which startles Preeti. The kudawalahas come to pick up the garbage; he asks for it in a sullen tone with little apparent care for how his knocking is received. Much giggling ensues among the women.
The knocking class is taking place in a suburb of Gurgaon (this north Indian city was recently officially renamed Gurugram, but few people use that name) in a small house rented by The Maids' Company – a firm set up, like so many others, to try and earn a profit from the demand for help.
It hopes to do so in a more ethical way, however. In return for wages pegged to the local minimum wage, a rarity for maids, the company tries to take the "rough edges" off the young Bengali and Bihari migrant women it recruits, thus reducing the amount of time "Madam" will have to spend showing someone how the home of an upwardly mobile family works.
READ MORE HERE:   https://www.theguardian.com/inequality/2017/aug/16/i-wont-do-toilets-unvarnished-reality-life-maid-in-india-tripti-lahiri