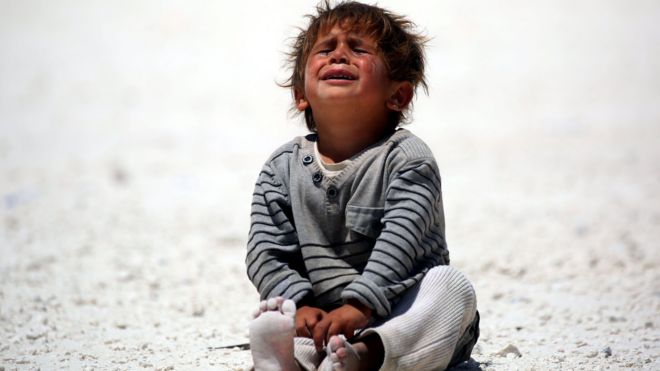 UN war crimes investigators say US-led coalition air strikes on Islamic State militants in the Syrian city of Raqqa are causing "staggering loss of life".
Coalition warplanes are supporting an offensive on the IS stronghold that was launched last week by an alliance of Kurdish and Arab fighters.
Since then, the Syrian Democratic Forces (SDF) have taken territory to the west, east and north of the city.
The battle has already led to 160,000 civilians fleeing their homes.
The coalition has said the capture of Raqqa will deliver a "decisive blow" to the caliphate proclaimed by IS in June 2014, months after it took control or the city.
Between 3,000 and 4,000 militants are believed to be holed up inside Raqqa.
It is unclear how many civilians are trapped there with them, but the International Rescue Committee recently put the figure at 200,000.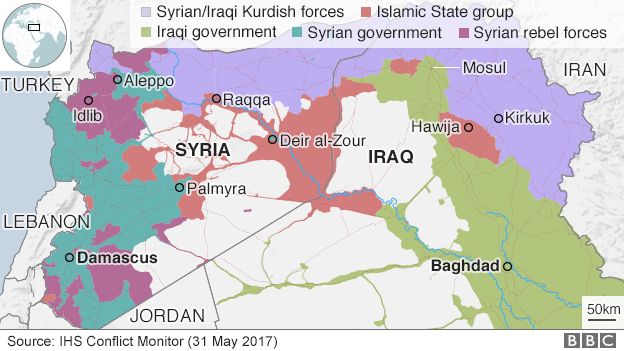 SOURCE:   http://www.bbc.com/news/world-middle-east-40271450?ns_mchannel=social&ns_campaign=bbc_breaking&ns_source=twitter&ns_linkname=news_central