Source: BBC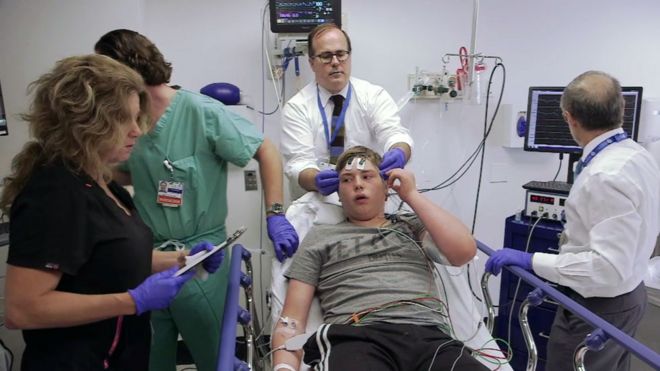 Seventeen-year-old Jonah Lutz is severely autistic. He's also prone to outbursts of violent behaviour, in which he sometimes hits himself repeatedly.
His mother, Amy, is convinced that if it wasn't for electroconvulsive therapy – ECT – he would now have to be permanently institutionalised for his own safety, and the safety of those around him.
The use of ECT featured famously in the 1975 Hollywood movie, One Flew Over the Cuckoo's Nest, starring Jack Nicholson. Set in a mental institution, the Oscar-winning film cemented most people's view of ECT as barbaric.