Source: Associated Press
By JILL LAWLESS and PAISLEY DODDS
LONDON (AP) — The Islamic State group claimed responsibility Thursday for an attack by a man who plowed an SUV into pedestrians on one of London's famous bridges and then stabbed a police officer to death at Britain's Parliament. In a somber but defiant statement, Britain's prime minister declared that "we are not afraid."
The man who killed three people Wednesday and was shot to death by police was born in Britain and once came under investigation for links to religious extremism, British Prime Minister Theresa May said Thursday in a sweeping speech before the House of Commons.
British officials named the attacker as Khalid Masood, a 52-year-old with criminal convictions who was living in the West Midlands, which includes the central city of Birmingham.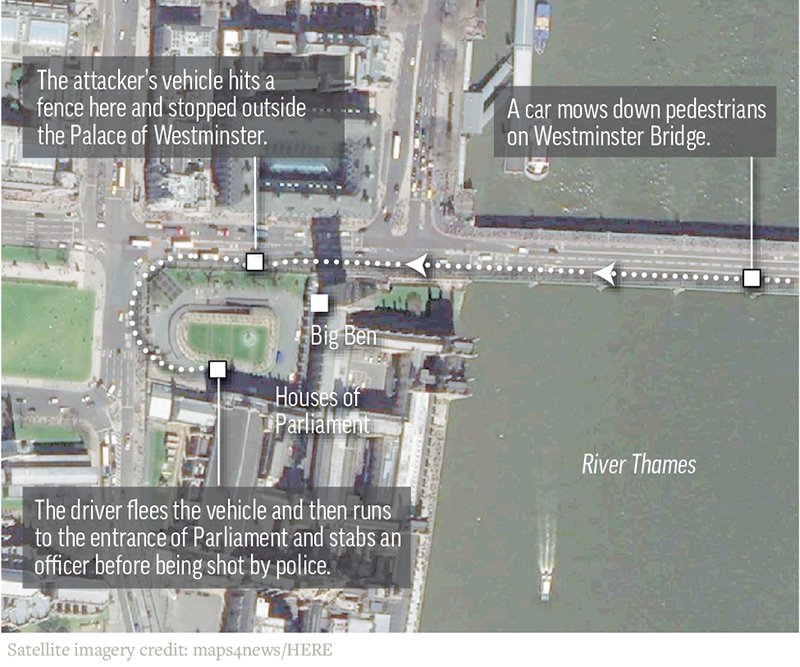 Police raided properties in London and Birmingham, and made eight arrests.An Utah man visiting London with his wife for their 25th anniversary and a British woman who was a school administrator were killed by the SUV attack on Westminster Bridge and at least 29 others were hospitalized, seven critically.