Epigraph
Every human life is precious and sacred and saving one is like saving the whole humanity. (Al Quran 5:32)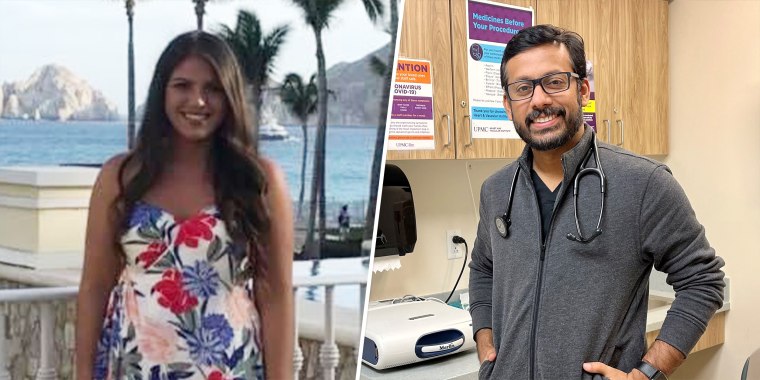 Brittany Mateiro was flying from New Jersey to Arizona when her heart suddenly stopped beating. Dr. Kashif Chaudhry, who was on the same flight, rushed to perform CPR.Courtesy Brittany Mateiro/ UPMC
March 22, 2022, 4:33 PM CET / Source: TODAY
By A. Pawlowski
Strangers saved a 28-year-old woman's life when her heart suddenly stopped beating in the middle of a cross-country flight this month.
Now she and the doctor who jumped to her aid are urging everyone to learn CPR to be ready to help when a cardiac arrest strikes — an emergency that can impact more younger Americans than people realize.
"Anyone could have done this," Dr. Kashif Chaudhry, a cardiac electrophysiologist at UPMC in Williamsport, Pennsylvania, told TODAY about the successful mid-air resuscitation. He was one of several physicians who jumped into action when the medical crisis began. "(But) even if we were not on the plane, the outcome should have been the same," he noted.
"It's so crazy. You always hear about CPR your whole life… but in the back of your head, you're like, 'Oh, I'm not really ever going to use this,'" said Brittany Mateiro, of Woodbridge, New Jersey, the woman whose heart stopped beating. "I just can't believe that it saved my life."
On March 4, she was flying from Newark, New Jersey, to Phoenix, Arizona, to attend a bachelorette party. Mateiro, who works in finance for a cosmetics company, had never had any health issues before this incident, she said, describing herself as an average 28-year-old who worked out three days a week and lived a normal lifestyle.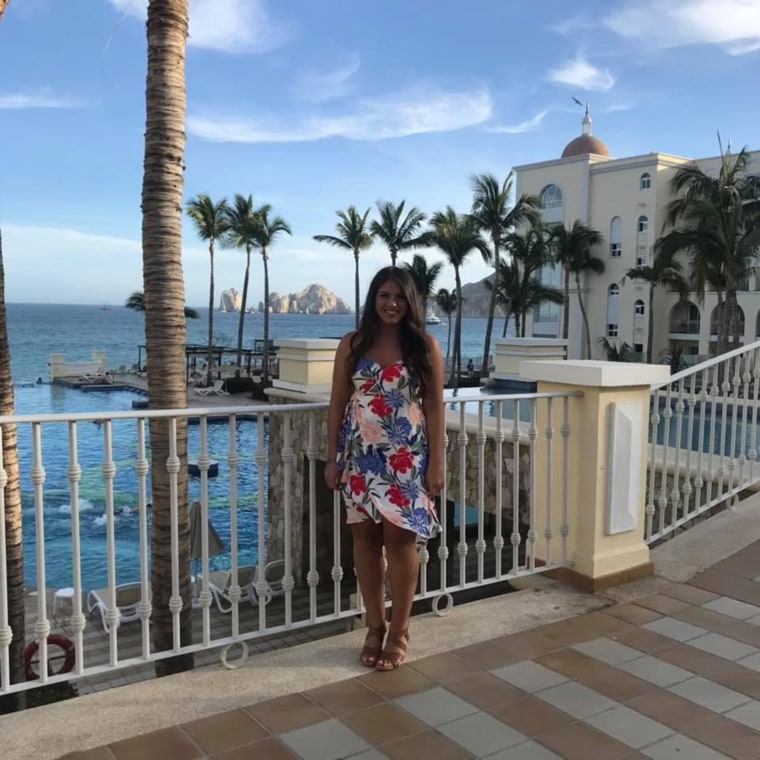 About two hours into the flight, she decided to take a nap. It's the last thing she remembers before the crisis.
It was at around that time Chaudhry heard screams from the back of the plane and an urgent announcement from a flight attendant asking for any doctors or nurses on board to respond to a medical emergency.
Chaudhry, who was on the flight to attend a cardiology conference in Arizona, rushed to the scene. So did his wife, Naila Shereen, who is also a physician. They found Mateiro unresponsive, slumped over in her seat, having seizure-like activity and with her eyes rolled back. Chaudhry checked for a pulse on her neck and wrist, but could find none.
At his request, the passengers around Mateiro lifted her out of her seat and placed her in the aisle. There was still no pulse, so Chaudhry knew she was in cardiac arrest and began chest compressions. Another cardiologist on board jumped to get the automated external defibrillator from the plane's first-aid kit. When they applied it, the device advised against a shock — likely because Mateiro's heart beat was coming back, Chaudhry said.
After about a minute-and-a-half of CPR, Mateiro began to move. The doctor once again checked her vital signs.
"She had a great pulse. It was an amazing pulse," he recalled. "She had no idea what was going on, she didn't know where she was, she was completely disoriented."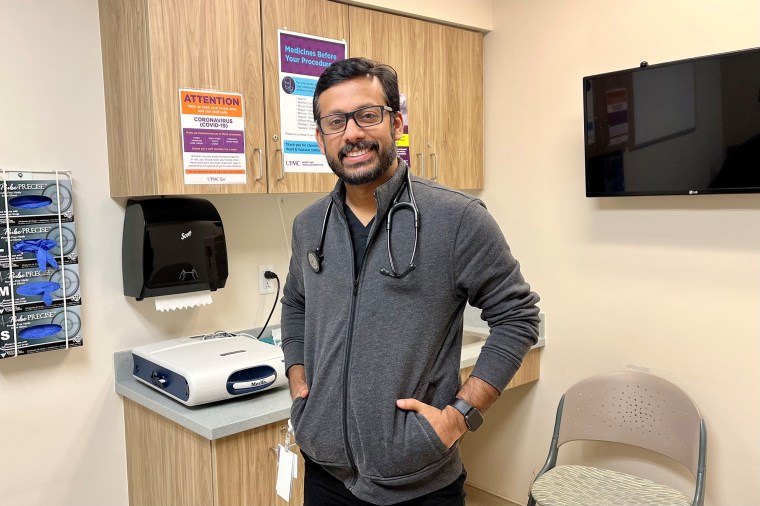 The plane was diverted to Oklahoma City, the nearest airport. As it descended, the doctors sat next to Mateiro to monitor her condition.
"I have one slight memory of looking over and seeing a woman I wasn't familiar with holding my hand," Mateiro recalled. It was Dr. Chaudhry's wife.
"I was just in complete shock, I remember waiting to get into the ambulance outside the plane in a stretcher and my friends saying, 'We're going to the hospital,' and I'm like, 'What?' I thought I was still dreaming."
Suggested reading for living in the image of the Loving and the Most Merciful God by Zia H Shah MD, Chief Editor of the Muslim Times:
Thirty Plus Quotes from the Poet of Love
Two Hundred Verses about Compassionate Living in the Quran
A Message of Compassion and Love from the Holy Bible
True Fasting: A Message of Compassion and Love from the Old Testament
Abou Ben Adhem, A Compassionate Man
'Love Hormone,' How it works in Hospitality?
'Love Hormone' Oxytocin May Enhance Feelings Of Spirituality
I am a Jew, a Catholic, a Christian and a Muslim; I am Zia H Shah