Source: The Guardian
By Ruth Maclean in Dakar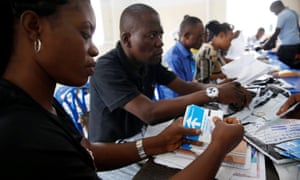 Pressure is growing on the electoral commission of the Democratic Republic of the Congo to release the results of last week's election on time after the Catholic church said there was a clear winner and it knew who had been elected the next president.
The US state department, the African Union and the Catholic church, which wields significant power in the central African country, have all urged the country's government to respect the result.
Opposition members fear the election may be rigged in favour of Emmanuel Ramazani Shadary, the ruling party candidate who was handpicked by the current president, Joseph Kabila.