DAILY SABAH
ISTANBUL
Published
September 29, 2018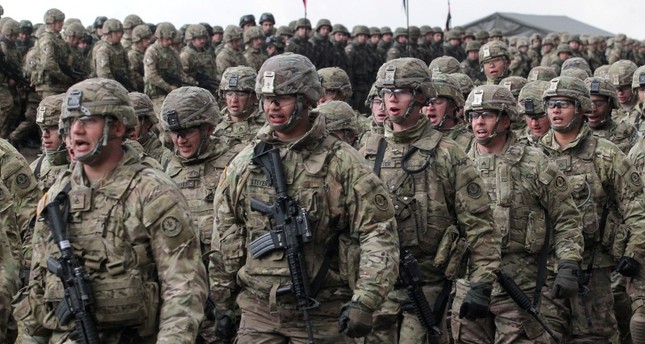 Soldiers of the 2nd Armored Cavalry Regiment of the US Army during welcome ceremony of the NATO Enhanced Forward Presence (eFP) contingent in the Military Training Center of the Land Forces in Orzysz, northern Poland, April 13, 2017. (EPA Photo)
Some 1.4 percent of thousands of surveyed U.S. military service members reported that they attempted to kill themselves in the past 12 months, a study released earlier this year revealed.
According to the 2015 Health Related Behaviors Survey, which was conducted between November 2015 and March 2016, the past-year rate of suicide attempts is three times higher than reported in the 2011 HRBS (0.5 percent) and significantly higher than the rate of the general population, which has been roughly 0.5 percent of adults 18 and older from 2008 to 2014.
Some 2.6 percent also said they tried to commit suicide since joining the military.
Meanwhile, 12.3 percent of service members reported thinking about killing themselves since joining the military and 6.3 percent in the past 12 months, which is well above the roughly 4 percent reported from 2008 to 2014 in the general population.
Seventeen thousand active-duty U.S. military service members in the Air Force, Army, Marine Corps, Navy and Coast Guard participated in the survey conducted by RAND Corporation on behalf of the Department of Defense.
source:
https://www.dailysabah.com/americas/2018/09/28/past-year-rate-of-suicide-attempts-in-us-military-3-times-higher-than-in-general-population