The only massed forces I came across were vast herds of sheep and, close to Aleppo, a string of camels. War might be coming, but not yet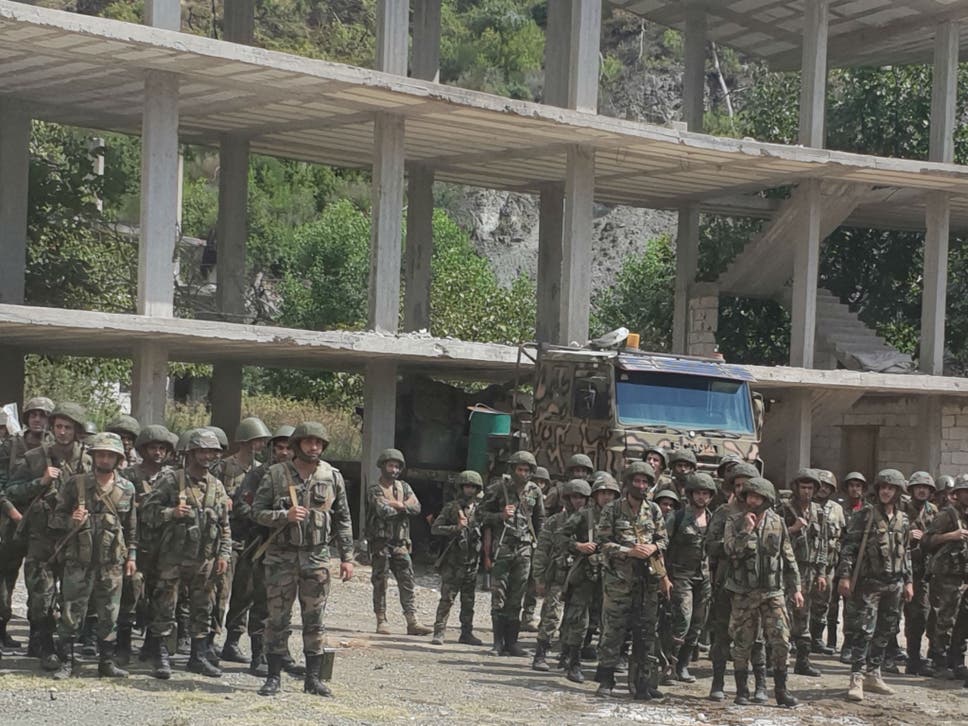 Every journalist would like to start a report with the words: "All quiet on the western front." Or the eastern front. And I had actually scribbled "all quiet on the northern front" in my notebook, on my rural way to the far northern village of Kansabba on Syria's front line opposite Idlib province, when an artillery piece in the forest banged off a shell over our heads. It took 25 seconds for the sound of the explosion – on the hills to the north-east – to echo softly back to us through the trees. Then a second round. And a third. A few Syrian soldiers on motorcycles purred along the road. Front lines are like this. Sunlight, lots of clouds, a winding country lane way, an explosion and then a herd of sheep drift out of a field at the bidding of a cowled shepherd.
So goodbye to the "all quiet" bit. But here's the problem. Syria makes no secret that it has amassed 100,000 troops around Idlib province for the "last battle" against its Islamist enemies; give or take any who can be persuaded to "reconcile" with the Syrian government via the Russians, go "home" – Tajikistan, Saudi Arabia, Afghanistan, Chechnya, you name it – or surrender. And as we all know, a lot of the jihadis in the Idlib "terrorist" dustbin – the Russians and Syrians use "terrorism" now with all the alacrity that George W Bush deployed after he invaded Iraq – preferred to battle on in Idlib after leaving the big cities of Syria.
Then there are the "experts" in the West who tell us that there are 30,000 fighters in Idlib. I suspect closer to 10,000. Civilians, we are informed, compose between 2,500,000 and three million of the souls in Idlib; half a million of them, in other words, may or may not be there. The civilians trapped in eastern Aleppo turned out to be a gross exaggeration once the siege ended in 2016. But maybe the higher figure in Idlib is the right one. And how do we know that 100,000 Syrian soldiers is the correct statistic? But if so, it is the largest massing of Syrian troops since the start of the war.