Richard Ratcliffe requests a meeting with foreign minister Zarif to discuss Nazanin Zaghari-Ratcliffe's fate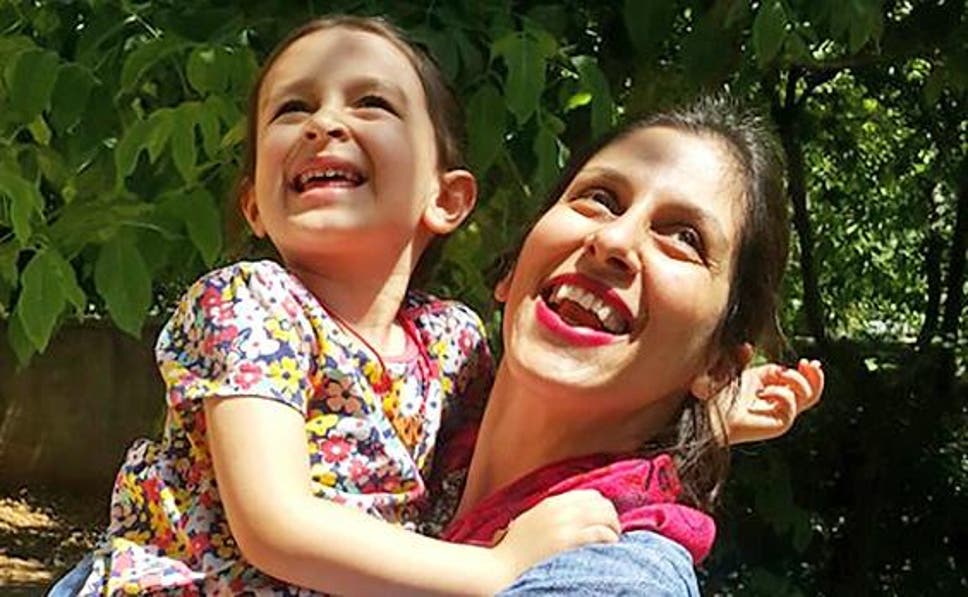 Dear Foreign Minister Zarif,
This week has been a tough one for Nazanin and our family – with her release and reimprisonment. At the end, we felt held together by sellotape. It was a week of two pictures, but also two scenes kept offstage.
A week ago, Nazanin was suddenly released from Evin Prison on furlough for Eid. She had been given 10 minutes notice before she was out on the street, and had used a passerby's phone to call for family help. I was awoken to see her smiling face on Skype – the first time I had seen her in over two years. Three hours later, Gabriella was in her arms, an image shared on front pages around the world, a picture that even your Iranian Ambassador to the UK tweeted, his celebration of her release cheering our hopes.
I am thankful to you for your part in making that possible. Last weekend, Gabriella was finally able to give her mummy the flowers other families give Evin prisoners on release. She was able to show her life and toys, and to show her nursery friends that her mum was real. The pictures of those days were lovely to see.
Three days later came the second picture – when Nazanin's release suddenly came to an end. It was a day of cruel disbelief – different Iranian officials gave different messages – but it was back to black all the same. Nazanin vowed to walk into Evin with her head held high, reassuring her daughter's tears. Once past the door, it took her an hour to reach the ward, where she was received by prison guards who also cried.
more:
https://www.independent.co.uk/voices/foreign-minister-zarif-richard-ratcliffe-open-letter-nazanin-zaghariratcliffe-a8518166.html