TIMESOFINDIA.COM | Updated: Aug 21, 2018,

Highlights
Trade is the best way to uplift the people of the subcontinent and alleviate poverty, Khan said
Khan's tweet came within days of a letter written by Prime Minister Narendra Modi
Khan also thanked Navjot Singh Sidhu for attending his swearing-in ceremony
NEW DELHI:
Pakistan Prime Minister
Imran Khan on Tuesday expressed his desire to resolve conflict, including Kashmir, between the two countries through dialogue.
"To move forward Pakistan and India must dialogue and resolve their conflicts including Kashmir: The best way to alleviate poverty and uplift the people of the subcontinent is to resolve our differences through dialogue and start trading," Khan tweeted.
Imran Khan's tweet came within days of a letter written by PM Narendra Modi expressing India's commitment to a " meaningful and constructive engagement + " with Pakistan and emphasised the need to work for a terror-free South Asia.
Navjot Sidhu hug row: Imran Khan throws his weight behind Congress leader
01:29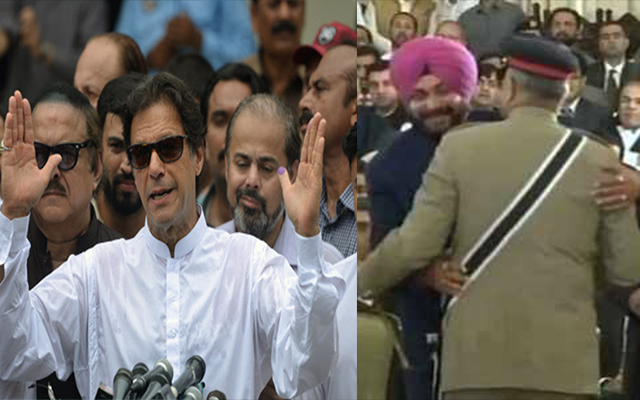 Modi wrote to Khan immediately after the Pakistani leader's swearing-in on August 18 about the need to build good neighbourly relations and engagement for the benefit of the people of the region, official sources said in Delhi. Indian officials, however, clarified that this should not be read as an invitation to restart the comprehensive bilateral dialogue launched in December 2015.
The clarification from Indian officials came after Pakistan foreign minister Shah Mahmood Qureshi said in Islamabad that Modi's letter "indicated the beginning of talks between the two countries". This was denied by Indian officials who said no suggestion had been made for resumption of the formal dialogue process.