Source: Huffington Post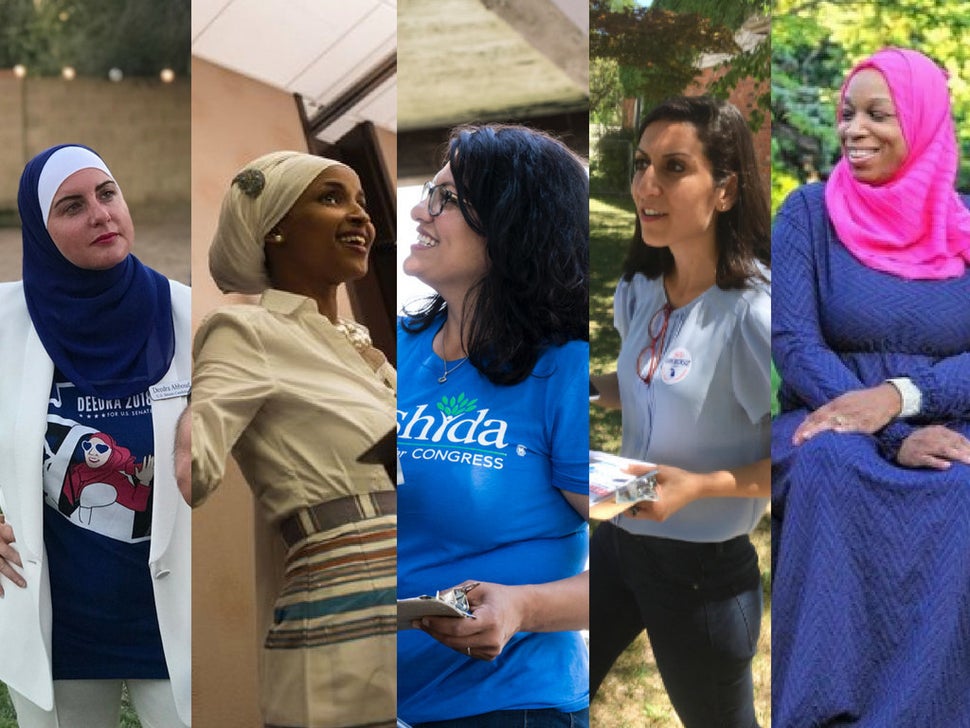 A handful of candidates running for office in 2018 could soon become the first Muslim woman (or women) to ever serve in U.S. Congress.
Democrats Fayrouz Saad and Rashida Tlaib are running for House seats in Michigan; Ilhan Omar for a House seat in Minnesota; Deedra Abboud for Senate in Arizona; and Tahirah Amatul-Wadud for a House seat in Massachusetts. If any of them get past their primaries and win in November, they would break historic barriers for Muslim women's representation.
Their candidacies come at a particularly trying time for Muslim Americans. Over the past couple years, the Muslim community in the United States has faced a spike in hate crimes amid President Donald Trump's election, Islamophobic rhetoric and policies from the White House, and a travel ban upheld by the Supreme Court targeting Muslim-majority countries.