'This is going to end up with us all fighting each other, Muslims versus Muslims, Croats against Croats, Serbs against Serbs'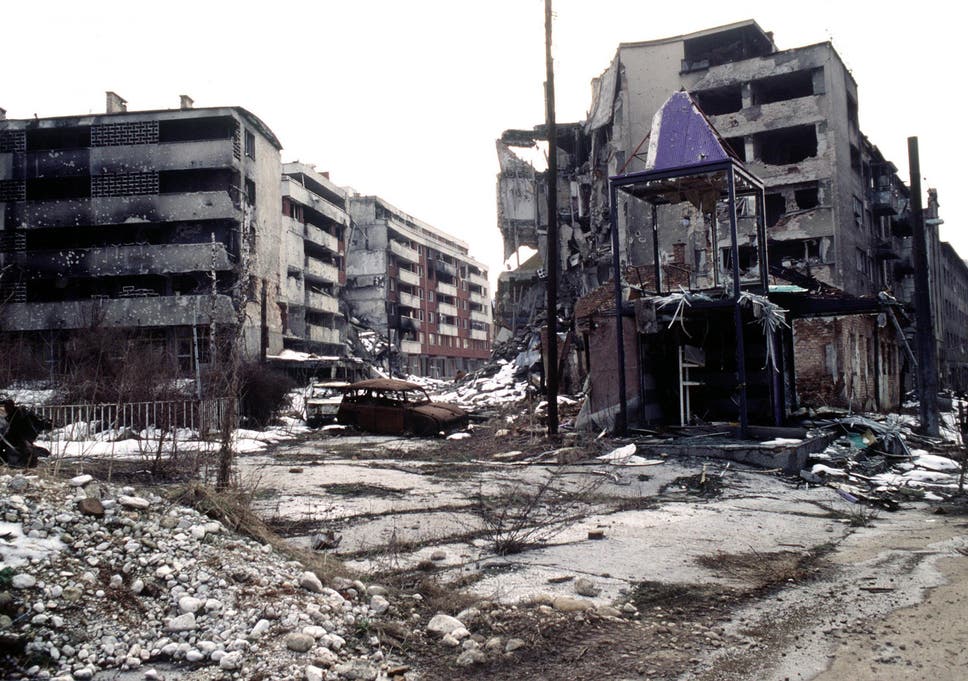 We spotted him at the end of a path beside the River Miljacka, bending over the rail with a fishing rod, staring at the fast-moving, shallow waters with a rare intensity, frowning – angry, I thought – the sort of guy you might avoid if you weren't a journalist on a glowering, rain-spitting day, walking with a translator and ready to approach the down-and-outs of this gloomy city.
I've never found Sarajevo a cheerful place, not just because it endured the longest siege in modern history, but because its new tourist shops and tat, and its dodgy reputation as a restored symbol of ethnic unity, are undeserved. Besides, it sent my own father to the trenches of the First World War. It lives off that, too, turning political assassination – in this case, of course, that of the Austro-Hungarian Crown Prince and his wife in June 1914 – into a holiday haunt. Come and see where Gavrilo Princip fired the fatal shot. There's a museum on the corner and a spanking new four star hotel on the same street and just round the block a Lebanese restaurant – I kid thee not – called "Beirut".
The fisherman, when I found him, was standing just across the river, scarcely fifty metres from the spot where Princip shot Franz Ferdinand in the jugular and Sophie in the abdomen a hundred and four years ago. And the fisherman's story, too – obliquely – was a tale of murder most foul. He talked in snatches and his face was congealed into a mask of fury and contempt. He was 57, he said, but he looked at least ten years older, nearer seventy. Was he here in Sarajevo during the Bosnian war, I asked?
more:
https://www.independent.co.uk/voices/sarajevo-bosnian-war-muslim-croat-serb-fisherman-robert-fisk-a8443941.html