There are painful parallels here to the plight of the 1947-48 Palestinians refugees and their families, who are deprived of their homes under Israel's 1950 Absentee Property law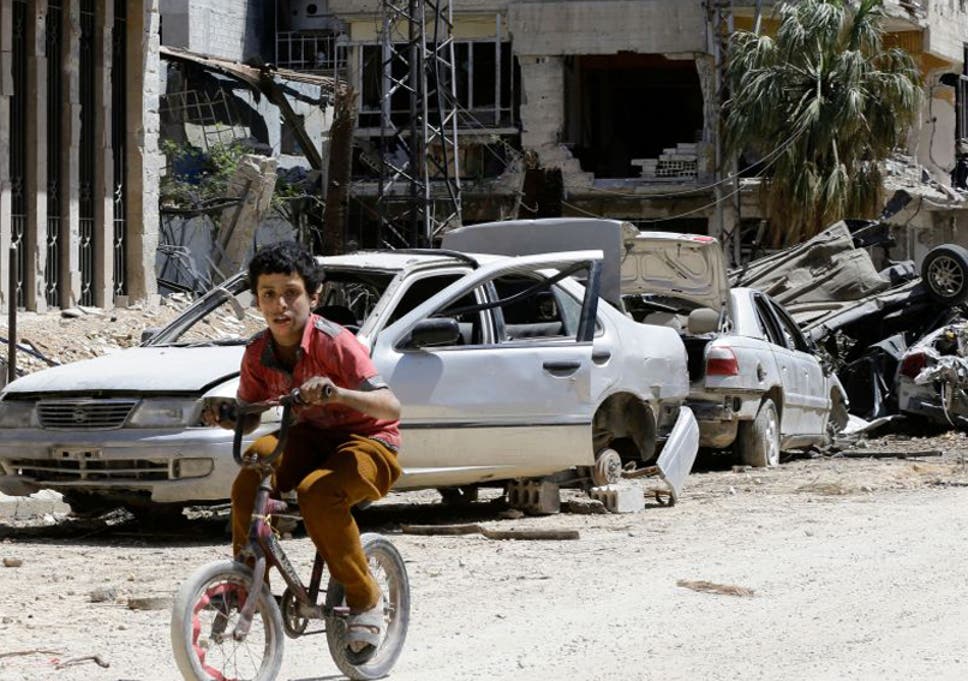 When wars end, the winners redraw the maps. That's what the British and French did to the Ottoman Empire after the First World War. It's what Hitler did in Eastern Europe when he thought he was winning. And what the Allies did after the Second World War. It's what the Israelis did during the Palestinian Nakba (disaster). And what Saddam did to Kuwait after he invaded the UAE. But now a subtle twist. Even before it's won back all of Syria, the Assad regime is doing a little redrawing of its own. Not of its national frontiers. But within its cities.
For the new Law No 10 calls for what looks like mass property expulsion in those areas of the country which rebelled against the Syrian government after 2011. Even inside their borders, many Syrians claim that it will strip tens of thousands of citizens of their homes – especially in those pulverised districts of the country's big cities which have been turned into miniature Stalingrads and Dresdens by years of fighting. And it will benefit the regime – author of the law – since all unclaimed property will become the property of the state. Is this the way to bring about the "reconciliation" which the Russians, the Syrian state itself and its supporters talk about so emotionally?
"It's true that Syria has lost the best of its youth and its infrastructure," Bashar al-Assad said last year, "…but on the other hand it has gained a more healthy and more homogenous society." Is this what Law No 10 is supposed to achieve? For it effectively deprives anyone who has opposed the regime or is thought to have opposed the regime or relatives of those who have opposed the regime or relatives of those who are thought to have opposed the regime, from regaining their property. The system of doing this – and the machinery of the law – has a special and sinister touch all of its own.
more:
https://www.independent.co.uk/voices/bashar-alassad-syrian-civil-war-law-10-displacement-homes-papers-latest-a8377306.html