Source: The Guardian
BY Jim Waterson and Pamela Duncan
Campaigners use alternative platforms to promote message on news sites and games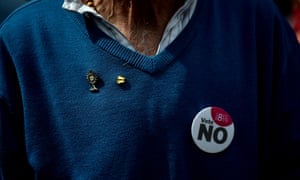 Anti-abortion campaigners have sidestepped Google's ban on online adverts relating to the referendum in Ireland on Friday, so as to promote their message on popular websites.
This May the tech company banned paid messages relating to the referendum from appearing on its services, which dominates many aspects of online advertising.
But campaigners have turned to alternative online ad sales platforms to push adverts to Irish readers of news sites. These sites have included the Atlantic, Washington Post and the Guardian, and ads have also been aimed at readers of women's lifestyle websites and players of mobile games.
Some of these ultimately use elements of Google technology to serve the adverts, despite the company's commitment to pulling out of the referendum.