Source: The Guardian
Harriet Sherwood Religion correspondent
More than half see being British as important, compared with 44% of general population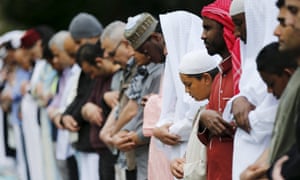 Muslims in the UK attach more importance to being British than the general population, according to a report.
They also place greater emphasis on education, and identify more strongly with their religious identity than their non-Muslim peers.
The 75-page report from Ipsos Mori analysed research and opinion polls conducted since 2010 to paint a comprehensive picture of British Muslims.