Source: The Guardian
The organisation claims the Scientology network will offer 'a new voice', when it launches in the US on Monday on platforms including Apple TV and Amazon Fire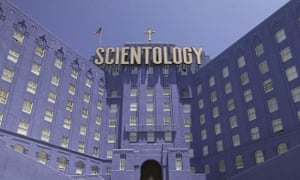 The Church of Scientology is set to launch its own TV network in the US, with viewers able to watch programming with titles including Meet a Scientologist, Voices for Humanity and L Ron Hubbard: In His Own Voice.
On Sunday, an app, a website and a dedicated Twitter account began a countdown that suggests the Scientology network will be available from 12 March on services including Apple TV, Amazon Fire, DirecTV and Roku.
In a minute-long promotional video, viewers are told "the only thing that's more interesting than what you've heard, is what you haven't". There are then references to upcoming programming, including shows about the life and work of Scientology's founder, L Ron Hubbard, and shots of various Scientology properties. As well as the streaming options there is an app where the channel can be watched live.