Source: The Guardian
Religion correspondent
Inquiry criticises management of some Anglican buildings and urges CoE to ask for state funds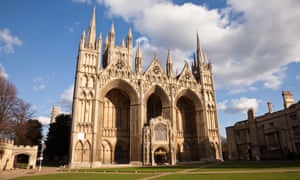 A significant number of England's 42 historic Anglican cathedrals are at "severe financial risk" and some have ineffective and under-resourced management, an investigation set up by the archbishops of Canterbury and York has found.
The Church of England should begin discussions with the government about the possibility of state funding for the country's most venerated ancient buildings, it recommended.
Cathedrals, which attract more than 10 million visitors a year, face spiralling costs of running, repairing and maintaining their buildings. Nine charge an entrance fee, with the remainder relying on donations, legacies, endowments, grants and, increasingly, income from commercial events.