Source: Huffington Post
By Philip Pullella, Dave Sherwood
SANTIAGO (Reuters) – Pope Francis expressed "pain and shame" on Tuesday over a sexual abuse scandal in the Catholic Church in Chile, seeking forgiveness for a crisis that has scarred its credibility and left many faithful skeptical of reform.
Francis spoke as the number of Catholic churches that have been attacked in the country in the past week rose to eight, both in the capital and in southern regions that are home to indigenous people.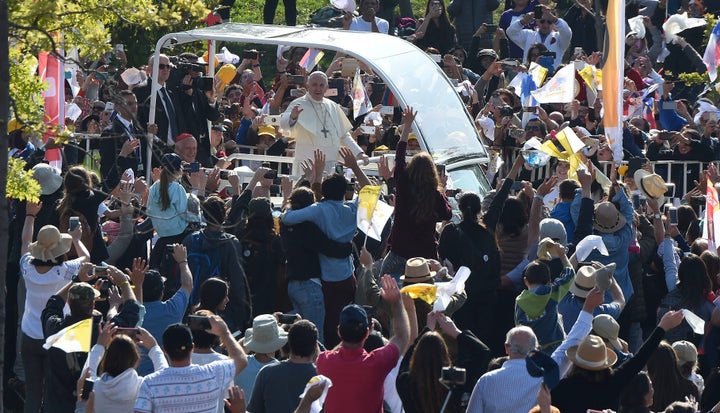 Police in riot gear dispersed some 200 demonstrators trying to make their way to a park where the pope said Mass for some 400,000 people after making his remarks about abuse.
"Here I feel bound to express my pain and shame at the irreparable damage caused to children by some ministers of the Church," he said in the presidential palace, drawing sustained applause, including from President Michelle Bachelet and diplomats.