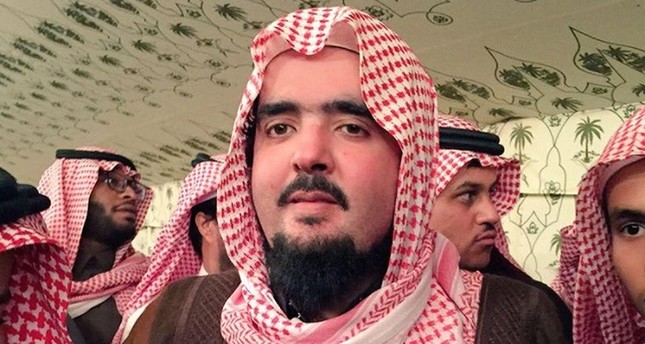 File Photo
A Saudi prince reportedly died late Monday during a gunfight while resisting arrest.
Former FBI Special Agent Ali H. Soufan announced the passing of Prince Abdul Aziz bin Fahd at age 44 on Twitter without specifying a cause of death. Prince Aziz was the youngest son of the late King Fahd.
Several media outlets reported that Prince Aziz was killed after armed clash erupted between law enforcement agents and his personal security.
Other sources claimed that the prince died from a heart attack.
Prince Aziz was the second Saudi royal to die in the last two days after Prince Mansour bin Muqren was killed Sunday when a helicopter crashed near the kingdom's southern border with war-torn Yemen.
Saudi Arabia is currently in the middle of a self-described anti-corruption purge, which has seen at least 11 princes, including tycoon Prince Alwaleed bin Talal, and dozens of former ministers arrested.
source:   https://www.dailysabah.com/mideast/2017/11/07/saudi-prince-reportedly-killed-in-gunfight-while-resisting-arrest