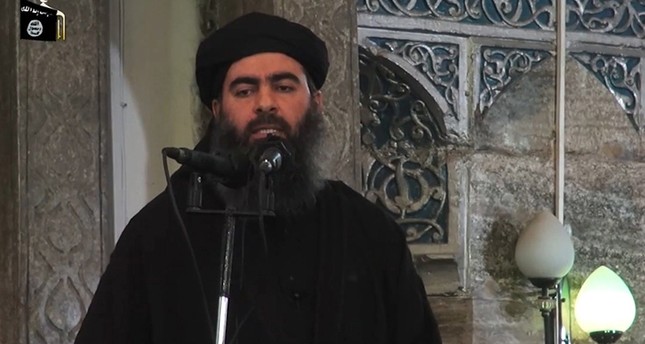 Daesh terrorist group on Thursday released what it said was a new audio recording of its top leader, Abu Bakr al-Baghdadi, in which he vows to continue fighting and lavishes praise on his fighters despite their loss of the northern Iraqi city of Mosul.
Mosul was liberated from Daesh extremist in July after a months-long operation by Iraqi forces, backed by U.S.-led coalition.
The recording by al-Baghdadi was released by the Daesh-run al-Furqan outlet. The voice in the over 46-minute-long audio sounded much like previous recordings of the reclusive Daesh leader, who has only appeared in public once.
The last previous purported message from al-Baghdadi was released in November, also an audio recording.
Much controversy surrounds the shadowy cleric who has been running Daesh since the terror group emerged from al-Qaida in Iraq.
Russian officials said in June there was a "high probability" that al-Baghdadi had died in a Russian airstrike on the outskirts of the Syrian city of Raqqa, the de facto capital of the extremist group. But U.S. officials later said they believed he was still alive.
READ MORE HERE:   https://www.dailysabah.com/world/2017/09/28/daesh-releases-alleged-audio-message-from-leader-al-baghdadi