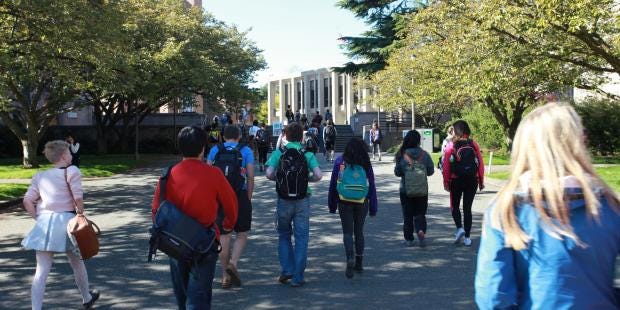 It is currently the holy month of Ramadan, during which most Muslims fast until after sunset.
When Bryan White, a biology professor at the University of Washington, noticed one of his student's grades dropping in her exam, he asked her why.
She explained that, as per tradition, she had been fasting during the day and therefore had trouble focusing – the link between food intake and concentration is well documented scientifically.
The following year, Mr. White began to hold two sessions of final exams: one in the morning, and one after the sun had gone down so his Muslim students could have a chance to eat.
Dr White is quoted in the Seattle Times:
To me, this was a very simple thing.

It's not uncommon for me to be at work until midnight anyway.
But according to one student, Zoha Awan, it's far more significant than he may realise:
This might not seem like a lot to Dr White, but it really means a lot to us. To see even something this small…it does make a big difference.
Indira Ongarbaeva, said knowing she could eat before the final left her feeling more "emotionally prepared".
Two other UW professors have now followed suit in offering after-sunset final exam sessions.
Dr White said:
I want them (the students) to think, 'this class really cares about each other.'
It's wonderful how meaningful simple gestures can be.
SOURCE:    https://www.indy100.com/article/seattle-university-washington-ramadan-holy-month-fasting-muslims-final-exams-finals-after-sunset-7784411