Source: The Guardian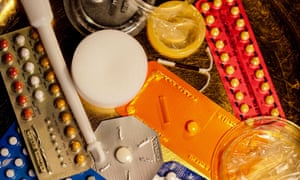 By Molly Redden
The Trump administration has drafted a federal rule that would allow many religious employers to stop providing contraception coverage in company healthcare plans, the result of a "religious freedom" executive order signed by Donald Trump earlier this month.
The rule, as first reported by the New York Times, would overturn one of the most controversial policies to result from the Affordable Care Act: a mandate for most employers to provide birth control coverage at no additional cost to their workers.
The text of the rule, which is in the "interim final" stage, is not yet publicly available. But it could take effect as soon as the administration chooses to publish the rule in the federal register.=
The so-called contraception mandate, which the Obama administration adopted as part of its enforcement of the healthcare law, was the target of dozens of lawsuits by employers who claimed that it violated their religious beliefs.